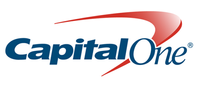 "We focus more on 'fit' and potential."
Technology counts for nothing in a business if you don't have the people who know how to make the most of it. Capital One is every bit as much about ideas, imagination and curiosity as it is about tech. It looks for good people; great people even. But a fast-moving business operating in an equally fast-moving sector needs talent that's ready to grow with it.
Karen Bowes, Capital One's International Vice President, HR, is very clear on how the business goes about attracting and developing the people the business really needs:
"Attracting the best and brightest talent is essential to any organisation. I think the key difference with us is we focus more on 'fit' and potential. We're just not a tick box or pigeon-holing type of organisation. We can't afford to be.
"We want to develop our people. They have the curiosity and initiative to explore what's possible; what they have within themselves. We're good at guiding careers, spotting talent, nurturing strengths. But we also believe in handing over the reins too. Make of yourself what you will. We may only have you for a short time so we'll make the most of you and you should make the most of us."

What's immediately obvious is that Capital One never settles for second best. And that doesn't necessarily translate into the years of experience a candidate brings. Software Engineering Manager, Dave Warren know precisely what he's looking for:
"I recruit for attitude; a clear interest in technology. Right now, I need to hire six Java engineers. But Java experience won't be the clincher. If you're a good engineer and believe in good software engineering and Agile principles – everything else is a tool you can learn. So, wherever possible, I try to be tech agnostic.
"I want to hire problem solvers who want to collaborate with a wider team. To be honest, I'd rather turn away 10 people who are right but just OK than hire one wrong person. Because when you do find that ideal person you've been looking for, it reminds you why you set the bar so high. They are out there. We've hired a lot of them already."
These are sentiments echoed by Chief Marketing Officer, Amy Lenander. What she looks for in her people can't be taught; it's innate. A diamond in the rough is far better than the finished article as far as she's concerned:
"We're looking for really great people and they're not that easy to find. It's a big ask to expect people to understand the business and what we do; to have that right analytical approach and to be the right cultural fit – to be collaborative; someone who wants to learn and push things forward. Finding all these things in one package is hard.
"The majority of people I hire are fresh out of uni. They're really smart. They have the raw materials. We can teach them the specifics of what they need to do their jobs."
This is clearly a business that thrives on fresh ideas and does everything it can to attract and nurture new talent. The message from Chief Information Officer, Rob Harding, is unequivocal:
"We need people who want to push the boundaries with our products, whether it's creating new products or improving existing ones. We want people who can grab a new piece of tech and see what it can do for us; people who aren't afraid to experiment and fail; people who enjoy that test and learn environment.
"Graduates can have a big impact. You can't say that of many companies. Culturally, we're very open to listening – whether you've just walked through the door or you've been here for 16 years."
Visit the Capital One Hub