Be yourself
To help build a diverse workforce, employers look for individuals – which is why it is so important to be yourself. There's a very simple way you can do this. Talk about your hobbies, interests and any work experience you might have.
All of these things will distinguish you from other candidates, whilst enabling employers to get a better idea of who you really are and what you'd be like to work with.
"Talk about your passion and make it really personal…avoid generic statements…we want you to talk to us about your individual experiences" – Mott MacDonald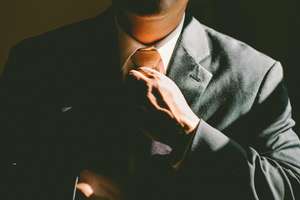 Explain why
Employers want to find out what you're really like so that they can judge whether you're right for the role and for the company. But they'll want you to have thought about this too, so it's important to mention this in your cover letter and during interviews.
Explain why you're excited by the role; what skills and experience make you the best person for the job, and what drew you to the company in the first place.
"…explain why you think you're the right person and why this job is suitable for you" – The Science & Technology Facilities Council
Ask questions
Asking questions shows that you have a genuine interest in the company and that you're serious about the role, but also that you're curious and dedicated to learning and development.
By asking questions, you're saying: 'what can I learn from this, and how can I make an impact?'. This is something employers really look for – because having employees that constantly ask 'why?' encourages improvement and innovation.
"…people will say 'we've always done it that way' and young people have a big responsibility to question 'why?'" – GSK
Be open-minded
Employers are looking for people who are willing to put themselves out there and try new things. They need someone who is happy for their role to evolve – someone who can take on more responsibilities and adapt to changing situations over time.
Being open-minded in this way will be crucial to your career development and finding your place within the company.
"We want people to come in and give it a go…be open, ask questions and take risks" – BOC