No matter where you are on your university timeline, there are things that you can be doing to boost your employability and prepare for life after you graduate.
It's no secret that the graduate job market is competitive. So, when the time comes to find a graduate job, you not only want to make sure that you're a great candidate, but also that the opportunity you land is the right one for you.
I've put together a brief summary of what you can be doing, and when, to get career-ready throughout your time at university.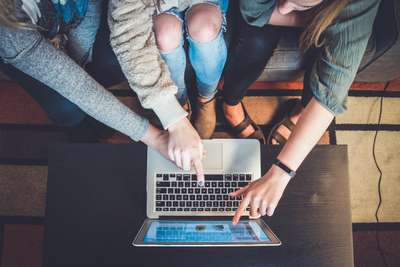 September starts with a bang
Let's start at the beginning of the academic year. Most university courses begin in September and October, which is also when employers start to open their vacancies. This means that, if you're hoping to secure an placement/internship or graduate programme for the following year, you can apply to opportunities from the moment the new academic year begins.
September through to January is the busiest time of the year on Gradcracker; the majority of our employers advertise their degree apprenticeship, placement/internship and graduate roles during this period.
This is especially important for graduates to be aware of if they want to secure a position in time for graduation. Graduate programmes are very competitive and have thorough recruitment processes, so it's best to start applying as soon as possible. The more tailored and thoroughly researched applications you send out in the first few months of the academic year, the less pressure you'll be under when you get into the thick of your final projects and exams.
And that's not to say that if you haven't quite reached your final year, you can sit back and relax. (Sorry!)
Some students will have the opportunity to complete a year-long placement during their penultimate year at university. If this applies to you, you'll want to start applying to opportunities in the Autumn of the year before you intend to start your placement. (For most people this will be your second year at university.)
You'll also see summer internships being advertised from September. Whether you're in your first or penultimate year, you can apply to gain valuable work experience over the summer.
Placements/internships are a great way to find out what you enjoy, and what direction you'd like your career to take after you graduate – so we always recommend that students make the most of these opportunities. You can do one every year if you'd like to; the more you experience, the better!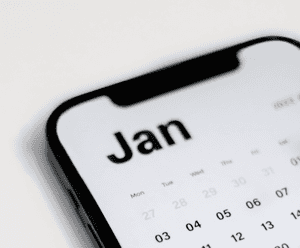 Deadline season
At Gradcracker, we refer to the 31st of January as 'Deadline Day'.
From January through to April many of our employers start to close their recruitment campaigns, especially their degree apprenticeship, placement/internship and graduate programmes.
I'd keep an eye on which opportunities are closing from January onwards – and remember, you can order your Job Search results on Gradcracker by 'Deadline'.
This will enable you to prioritise your applications and make sure you don't miss out on any ideal opportunities.
Over the summer
Many opportunities are still to be found from May to July, though these are more likely to be individual jobs as opposed to programmes. (See my article on the difference between individual graduate jobs and graduate programmes here).
Because large companies usually recruit in cohorts – and therefore offer programmes rather than single-vacancy jobs – the opportunities you see on Gradcracker at this time of year are more likely to be from smaller companies, and may also be immediate starts. These kinds of opportunities might well suit you better, depending on your circumstances and what you're looking for.
It's research time
If you aren't looking for a job over the summer months, now is your chance to do some all-important career planning and prepare for when employers open up their opportunities in the autumn.
Whether you are hoping to secure a placement/internship for the following summer, or you're due to graduate in the spring, there's plenty you can do to prepare for the start of the new academic year.
You can start by looking into industry sectors you might like to work in; the Gradcracker Toolkit is a good place to begin.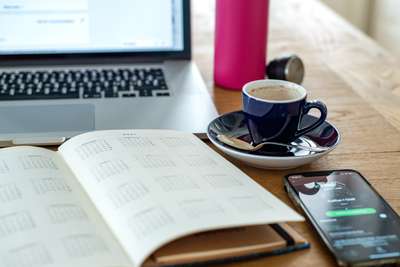 It's also a good idea to fish out the employers you'd particularly like to work for. Explore our Company Hubs and start building your Follow list to receive job alerts from companies you have chosen to Follow – this will ensure you don't miss out on any of the year's action.
On our Company Hubs, you can often find out when an employer intends to open to applications. Give yourself ample time to look into the company, decide whether it's right for you, and gather the information you need to put together an impressive application.
Many of our employers have taken part in a live Gradcracker Webinar. During these hour-long sessions, we speak to the company's recruiter and some of its degree apprentices, interns and graduates. You can watch the recordings of our webinars to get an exclusive insight into a company and be privy to advice on everything from the application process to succeeding in a new role.
Now we've got a plan…
Whatever year you're in, or stage you're at, there's plenty to be getting on with. I understand the difficulty of balancing your workload and priorities whilst at university – I've been there myself – but hopefully this guide will help you organise your time, meet deadlines and plan for the year ahead.
You can do this – good luck!