Navigating the application process
By Hannah Vernon, Media & Communications at Gradcracker
Be organised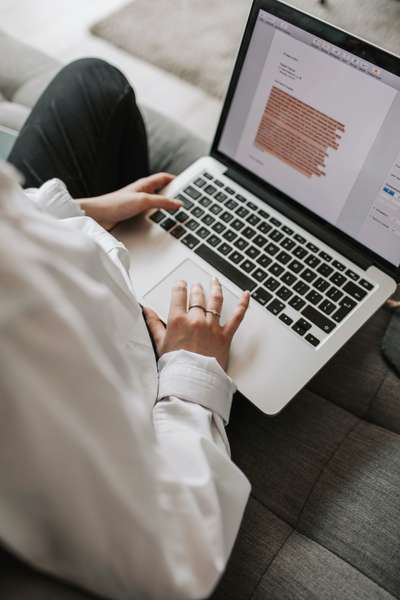 Start looking for opportunities early, so you have plenty of time to submit a quality application and prepare for the next stages. Saving opportunities to your 'shortlist' on Gradcracker will help you keep track of your applications.
"It's important to be organised when it comes to applying for jobs" – Centrica
Research and prepare
Make sure you know the company and the role you are applying for inside out. This knowledge will form the basis of many of your answers throughout the application process, as the employer will want to find out what makes you a good fit for the company and the right person for the job.
"Be curious, research and have an interest in what we're doing" – Atkins
Be yourself
Every stage of the application process is designed to help the employer get to know you better, so it's important to be as authentic and true to yourself as you can be. Nerves can make this tricky but try to remember that the employer wants you to do well. They just want to see the real you.
"It's important for you to be honest and be yourself because we just want to make sure that we're both the right fit for each other" – KPMG
Call upon your personal experiences
Show the recruiter who you are by describing your interests, hobbies, work experience (including placements/internships, part-time jobs and volunteering), and any involvement with societies or achievements you might have – any experiences that are unique to you.
These are the things that will make you stand out and really highlight your strengths.
"…and it doesn't always have to be a positive experience. It can be 'It didn't go well, but this is what I learnt from it' – we're interested in things like that as well" – MBDA
Get constructive feedback
Each stage of the application process is a learning experience. It's important that you know what you did well, and what you did not do so well, so that you can build on your strengths and identify areas for improvement. If you're successful, this feedback will help you to develop in your new role; and if you're not, it will help you succeed next time round!
"Treat every interview or assessment day as a learning experience and be confident in your abilities. Take our feedback on board and come back stronger than ever" – Barclays