How to put together the perfect CV and Cover Letter
By Hannah Vernon, Media & Communications at Gradcracker
Where to start
There are several sections which should form the basis of any CV: your personal information, profile summary, key skills, relevant work experience and educational background (which should be in reverse chronological order). You may also wish to include references and any additional information you feel is relevant.
With that said, the purpose of your cover letter is to describe in more detail why you are interested in the role and what makes you suitable. Therefore, any additional information which will help you demonstrate these points, you should use to add strength and colour to your cover letter.
"Your cover letter is your chance to show off your motivations and why you want to work for us, as well as specifying anything else outside of your CV which might be applicable to the role" – CGG
Think outside the box
As a graduate, you're not going to have pages and pages of work experience that is directly related to the role – which is why it's important to think about all the additional things you have to offer. Include anything you do, or have done, that you have learnt from and that makes you a more rounded individual.
"Think broadly about your experiences, hobbies and interests that might have taught you key skills – it doesn't have to be work experience.
Things like team sports, community volunteering, blogging, university activities as well as your education, part-time work, internships, insight days and workshops" – KPMG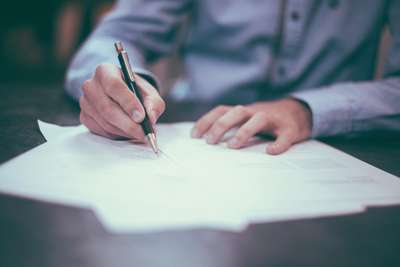 Why you?
Ultimately, your CV and cover letter are your way to demonstrate that you are a good fit for the company, and the best person for the job. So, with any information you include, you need to think about why it is relevant.
What skills are needed for the role? How do you align with the company's values? What is it about the role that excites you?
Be specific, make it personal, and show them your passion.
"We're looking for people who have done a little bit of research and who know enough to display their passion to work in a certain area" – P&G
Don't make it hard work
Many recruiters will come across hundreds of CV's and cover letters every time they recruit, so try to make yours as easy to read and interpret as possible. Make sure the most important elements stand out: use bullet points where appropriate; choose your layout, headings, spacing and font wisely, and don't let it run over two A4 pages.
"Keep it short, clear and concise… avoid narrative style: recruiters have little time to read it... efficiency and clarity are key!" – CERN
Proof – and proof again!
You'd be surprised at how often our employers come across cover letters that have the wrong company's name in them. And other spelling and grammatical mistakes are just as easy to miss, if you haven't thoroughly proofed your application.
Read it all the way through until you're confident there are no errors and ask a friend or family member to proof it too. This will avoid any silly mistakes slipping through the net and ensure the employer's first impression of you is a good one.
"You can read your CV ten times, but you might not spot an error, so I would recommend getting someone else to go through it too" – Arup