And why an open-minded approach will broaden your horizons
When browsing Gradcracker's Job Search, you will find thousands of opportunities advertised by employers in a diverse range of industry sectors.
We advise students to remain open-minded when searching for jobs, as it will help broaden your horizons. Understanding how our Job Search algorithm operates – in other words, why you are seeing certain opportunities in a certain order – will help you maintain an open-minded approach and make the most of the opportunities available to you.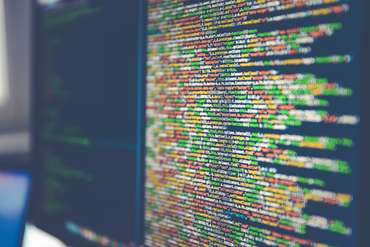 For the technically minded...
Let's start by exploring how our Search functions on a technical level. Our Job Search is facilitated by software called Elasticsearch (ES). We implemented ES two years ago across our desktop and mobile sites, as well as on the Gradcracker App.
It is also worth mentioning that we run ES on Amazon Web Services. A major advantage of running our Search in this combination is scalability; it can handle a vast amount of data and requests.
This is important, not only due to the large number of opportunities in the Search, but because it enables an extensive range of filter options.
Filter by...
On Gradcracker you can filter your search in various ways, including by opportunity type (i.e. placement/internship or graduate job); by discipline group and sub-discipline; by employer and by region/city. There is also the option to filter via a site-wide keyword search. These filter options allow you to personalise your job search, quickly identifying the opportunities that are most relevant to you.
Sort by...
While there is the option to order your search results by deadline, grade, and date posted; the default order is by discipline relevance. Each opportunity on Gradcracker states which disciplines it is open to – this can range from a single degree course, to all STEM disciplines, and everything in between.
Where disciplines are explicitly mentioned in the job description or title, or have been specified by the employer, these opportunities are displayed first within the Search.
After these, you'll find additional opportunities that you should also consider applying for. In fact, the majority of our employers are willing to consider a wide range of STEM disciplines for their roles. This is because students from other disciplines may have additional skills, qualities or work experience that make them prime candidates for the role.
Don't pigeonhole yourself
Because our employers are so flexible when it comes to disciplines, we encourage students to be flexible too, when searching for opportunities. You'll find a variety of opportunities in the Search no matter what discipline you study. A Mechanical Engineering student may come across a Data Science role at any point in their search results; though they haven't studied Data Science, their transferable skills (e.g. quantitative and problem-solving skills) could make them a desirable – perhaps even ideal – candidate for this type of role.
For this reason, it is important to consider opportunities from all kinds of different sectors and employers, as the less obvious route might actually be more suited to you.
So, that is an overview of how our Job Search operates. Hopefully this new-found knowledge will help you maintain an open-minded approach when searching for opportunities on Gradcracker. To see where your degree can take you, visit our Job Search.