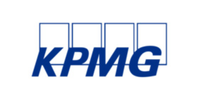 Let the best 'you' shine through
How you can best showcase yourself today
Make sure you do your research and consider all of the skills that are relevant to each individual position you apply for. Be clear on what the company is looking for and think about how the role matches your career motivations, skills and values. Think about how you present your motivations and skills too. Interests like social media and gaming may not seem relevant on their own as examples to share, or in a business sense at least.
But commercial awareness, problem solving and being good with numbers are all in high demand from employees in the Technology sector, for example. Think broadly about your experiences, hobbies and interests that might have taught you key skills – it doesn't have to be work experience. Things like team sports, community volunteering, blogging, university activities as well as your education, part-time work, internships, insight days and workshops.
Tips from our Technology Graduate, Sophie:
"The advice I would give is to proactively seek out the type of work that you want to be doing and carve out your own path based on that.
Show that you are willing to learn new skills and put in extra hours to develop yourself if necessary. In addition, try not to worry about feeling out of your depth or having to ask lots of questions –everyone has been in the same situation at some point."
Increasingly, employers are placing value on skills outside of academic qualifications that show your whole self, so it's important you allow your true self to shine through in any application. Learn more about KPMG's variety of Graduate Programmes in Technology.
Visit the KPMG Hub