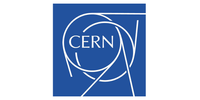 How to ace your application
The best tip: communicate your passion, your motivation and your desire to join this unique place to work!
Tips for applying
Where to begin? Browse our opportunities in the menu on our Gradcracker hub and read up about CERN.
Apply for a position that you feel matches your profile, skillset and aspirations. Please note that we only accept specific job applications for given published positions: spontaneous/generic applications are not considered.
Once you identify a match between your profile and a position, take the first step: click on apply! You will be taken to our Applicant Tracking System, Smartrecruiters and you will be guided every step of the way.
You will be guided through the eligibility criteria and requirements, what documents to provide and what questions to answer to make sure your application is complete. Make sure you read it all carefully and follow our guidance!
Make good use of the motivation section to explain why you want to join CERN, what you can bring to the Organisation and in return what the Organisation can bring to your career.
Make sure your CV is tailored to the position, and put care into it: for example, avoid spelling mistakes and over-formatting, keep it clear and keep it 'you'.
If you want to add documents, such as a cover letter, references (NB: some positions require these), please do. You can manage your documents in your Smartrecruiters profile.
How long does it typically take to complete an application?
It all depends on your upstream preparation. If you have already prepared your tailored motivation letter/statement and CV, it can take anywhere between 30 minutes to an hour. We are looking forward to receiving your application!
I've submitted my application, what happens next?
Once your application has been received and provided you meet the eligibility criteria, you will receive an acknowledgement of receipt of your application. Then it's a waiting game until the committee meets, with the additional step for students of the opportunity to complete a web-based video interview in which you will be able to further motivate your application and the reasons you wish to join this unique Organisation.
Final decisions regarding application outcomes come a few days after the selection committees have taken place.
And a final thought...
Please remember you are applying for a place on a student or fellowship programme, not for specific positions. Hiring managers will browse the pool of all applications for their projects. We receive 1000's of top-class applications for only a couple hundred places on the student and fellow programmes, so managing one's expectations is key.
Owing to the generic nature of these programmes and the volume of applications we receive, we are therefore unable to give tailored feedback to applicants in the event you're not successful. But don't be disheartened, persevere and try again!
(You can find our live vacancies on our Gradcracker hub.)
Visit the CERN Hub