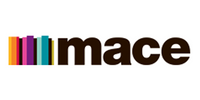 Application tips
Each year we receive over 4,000 applications for our graduate and undergraduate roles, and to ensure we are offering jobs to the best candidates, each applicant must go through a three staged recruitment process;
Online application form
1st Stage Interview
Assessment Centre (Graduate and Industrial Placements only).
On average, only 10% of our applicants progress to the interview stage. This isn't because the other candidates aren't qualified for the role; it is because they struggle to show their true potential on the application form. To help you with our online application and increase your chances of being successful, please read the hints and tips below:
1. It seems simple but answer all of the questions. They are there for a reason and they are used to assess the motivations & behaviours we look for – don't leave anything blank, or you will do yourself a disservice.
2. Always research the company and ensure you tailor your application to Mace and the role you are applying to. Good starting points include: researching our values; reading our end of year reports; looking at news articles that relate to Mace and the construction industry. Ensure you understand the role you are applying for by reviewing the job description thoroughly and make sure you understand what you would be doing, your key stakeholders in the role, the skills and behaviours you will need, and importantly… why it appeals to you.
3. Always proof read your application and make sure there are no spelling mistakes or grammatical errors. The easiest way to avoid this is to write your application on a word document and then copy the text onto the application form.
4. Answering application questions with one sentence answers will not allow you to demonstrate your ability or motivation. You should be covering 3 – 4 detailed points per question to ensure you have the best chance to display your research, skills and behaviours.
5. Structure your answers correctly and make sure you are clear and concise. The easiest way to ensure you are covering the relevant points is by using the STAR:
S – What was the Situation?
T – What was the Task, what did you have to achieve?
A - What Action did you take?
R – What was the Result at the end?
6. We make offers on a rolling basis which means that we may fill our available roles before our deadline. Therefore we encourage all candidates to submit their application as early as possible.
We look forward to receiving your application!
Visit the Mace Group Hub