The Defence & Security Solutions sector develops, engineers, manufactures and supports products and systems which help to protect people and keep critical information and infrastructure secure across the world.
BAE Systems at a glance
Key facts:
Provides some of the world's most advanced, technology-led defence, aerospace and security solutions
Skilled workforce of some 85,800 people in more than 40 countries
69% of our people work in highly-skilled engineering and related roles
Our engineers in the UK design, develop, test and produce over 100 new inventions each year
114,920 jobs in the UK are supported by our work
We spend £90m on education and skills activities every year
37 in The Times Top 100 Graduate Employers
Discipline groups recruited...
Aerospace
Chemical/Process
Civil/Building
Computing/Technology
Electronic & Electrical
Materials & Minerals
Mechanical/Manufacturing
Sciences/Maths
Opportunities & Benefits: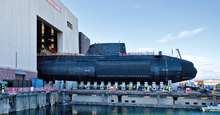 If you want to help deliver cutting edge technology that really counts, we have the best in the business waiting to mentor you and help you develop a career where you'll make a real difference.
Our graduate and undergraduate schemes will prepare you with the skills you need to navigate challenges that bring others to a standstill. You'll be working on exciting, world-leading engineering and business projects from day one, and we'll support you all the way, because your success will drive ours.
We expect a lot of our graduates and undergraduates. In return, we'll reward you with a competitive salary, generous leave, and a comprehensive benefits package including share schemes, product and service discounts, professional mentoring, innovative training programmes and a commitment to protect your work life balance.