Energy Management is the use of technology to improve the monitoring, control and conservation of energy in a home, building or organisation, in order to reduce costs and environmental impact.
Schneider Electric at a glance
Key facts:
Leading the digital transformation of energy management and automation in homes, buildings, data centres, infrastructure and industries
Global presence in over 100 countries
Leaders in power management - medium voltage, low voltage and secure power, and in automation systems
Provides integrated efficiency solutions, combining energy, automation and software
In our global ecosystem, we collaborate with the largest partner, integrator and developer community on our open platform to deliver real-time control and operational efficiency
Our commitment to innovation, diversity and sustainability ensures that Life Is On everywhere, for everyone and at every moment
Discipline groups recruited...
Aerospace
Chemical/Process
Civil/Building
Computing/Technology
Electronic & Electrical
Materials & Minerals
Mechanical/Manufacturing
Sciences/Maths
Opportunities & Benefits: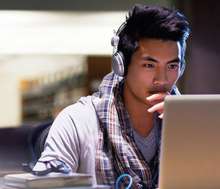 Schneider Electric's Graduate Programme offers you a fantastic insight into our diverse UK and Ireland business as you'll spend time in each of the key business areas, undertaking work-based placements to give you hands-on experience.
We will provide you with personal skills training and commercial insight, to accelerate your development and ensure you are ready to move into a substantive role within one of the business areas at the end of the programme. By investing in you now, there will be greater returns for both sides in the future.
In addition to a competitive salary, at Schneider Electric you'll receive a performance-related bonus scheme, 28 days' annual leave plus statutory days, a defined contribution pension scheme and flexible employee benefits. There'll also be the possibility for international opportunities within the company.