Companies in this sector are involved in the design and construction of projects associated with nuclear plant operations. This covers a variety of areas such as commissioning, decommissioning, construction, design engineering, plant engineering and project management.
Sellafield at a glance
Key facts:
Nearly 80 years in the making. A pioneer for the UK's nuclear industry, it supported national defence, generated electricity for nearly 50 years, and developed the ability to safely manage nuclear waste.
Our purpose is to keep Sellafield safe and secure, cleaning-up the site to a defined end state.
Our work demands a mix of direct employment and supply chain capability. Together they are a team of over 11,000 nuclear experts.
Sellafield covers 6 km2 and is home to more than 200 nuclear facilities and the largest inventory of untreated nuclear waste in the world.
The Nuclear Decommissioning Authority currently invests £2 billion of its annual budget at Sellafield.
Discipline groups recruited...
Aerospace
Chemical/Process
Civil/Building
Computing/Technology
Electronic & Electrical
Materials & Minerals
Mechanical/Manufacturing
Sciences/Maths
Opportunities & Benefits:
At Sellafield Ltd, innovation is in our DNA. It's the platform for our rich and vibrant future. Building on the unique heritage in nuclear power production, we're now striding into a pioneering new era. One where we'll transform the environment, local society, the regional economy and the global nuclear industry. And that is where you come in.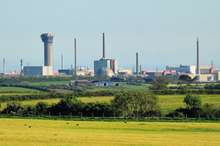 We have opportunities for ambitious, curious, open-minded graduates from the most diverse range of backgrounds. Whichever profession you join us in, you've got so much to look forward to. Complex challenges, global-first achievements, technological leaps, high-performance thinking and the opportunity to learn from industry - sometimes world - experts.
We have one of the most competitive graduate packages around with a starting salary of £33,294, which is reviewed every year. You'll also receive 25.5 days' annual leave, membership to our combined nuclear pension plan, relocation allowance and the opportunity to apply for an interest-free loan.