The finance sector offers financial services and products to a range of customers, from individual consumers to global corporations and governments. The industry's demand for skilled workers and the high earning opportunities it offers make it an attractive graduate prospect.
HSBC at a glance
Key facts:
One of the largest banking and financial services organisations in the world
Comprises four global businesses: Commercial Banking, Retail Banking and Wealth Management, Global Private Banking, and Global Banking and Markets
Unparalleled international network links developed and emerging markets, and spans the world's largest and fastest-growing trade corridors
39 million customers worldwide and operations in 66 countries and territories
Established in 1865 in Hong Kong
Discipline groups recruited...
Aerospace
Chemical/Process
Civil/Building
Computing/Technology
Electronic & Electrical
Materials & Minerals
Mechanical/Manufacturing
Sciences/Maths
Opportunities & Benefits:
We want people who think, see and do things differently and who can represent and relate to our diverse global customer base, whatever the stage of their career. We employ, develop and promote employees based on merit and aim to provide a supportive and inclusive working environment, where everyone can be themselves and achieve their potential.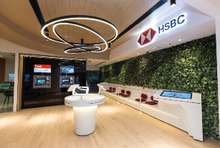 Wherever you join us we will provide the support, tools and opportunities for you to develop and thrive. As part of your personal development, we encourage all of our students and graduates to contribute to the commitments within our sustainability strategy.
HSBC offers a comprehensive benefits package to support employees' professional and personal needs and provide a healthy work-life balance. We recognise that our employees have different personal circumstances and we support our staff to adopt flexible and alternative ways of working where possible, including working from home and flexible hours.