Disrupt the status quo to create and implement the technology of the future. Join our technology revolution working with industry-leading experts on real projects featuring blockchain, AI, big data, cloud, cyber security and open source technology to improve the lives of millions of our customers, clients and colleagues.
Barclays at a glance
Key facts:
The world's first ATM. Europe's first-to-market mobile payments product. The first use of finger-vein recognition software for UK bank customers. Barclays has been creating game-changing technological firsts for over 325 years. Now, with a hugely exciting digital world at our feet, we're blazing a trail with technology. It's the new world of FinTech.
Tech for good: We don't just innovate to change our colleagues' and customers' lives for the better. We also make sure that leaps in technology help to create a better world.
Operations in over 40 countries.
Mobile apps, cloud-based systems, cyber security: we explore a huge range of areas and incredible possibilities.
Discipline groups recruited...
Aerospace
Chemical/Process
Civil/Building
Computing/Technology
Electronic & Electrical
Materials & Minerals
Mechanical/Manufacturing
Sciences/Maths
Join an organisation that's right for you
Graduates and interns from all STEM backgrounds can expect the best possible start with us. We offer a choice of two career pathways: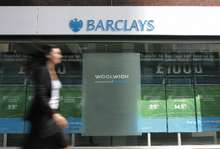 Developer - use your coding expertise to develop our next Fintech reality and drive forward innovative solutions to complex banking problems.
Analyst - you have a fascination for the digital world and a relentless curiosity to provide a distinctive colleague, client and customer experience.
Our tech communities need cutting-edge expertise, knowledge and tools. You'll get them through our learner-centred world-leading training, working alongside industry experts.
Join us in our tech communities located in Glasgow, Knutsford (Cheshire) and Northampton. The unique culture and working environment offer genuine opportunities to push your ideas and your limits, whether you're an intern or a graduate.