Companies in this sector provide clients around the world and across all industries, as well as municipalities and government agencies, with solutions for treasury services, lending, leasing, advisory, and debt and equity underwriting.
Bank of America Merrill Lynch at a glance
Key facts:
One of the world's leading financial institutions
Serves individual consumers, small- and middle-market businesses, large corporations and governments
Provides a full range of financial and risk management products and services
Develops and deploys leading-edge technology in areas such as mobile and online banking, payments processing, technology infrastructure, cyber security, risk, capital and enterprise data management
Presence in Europe, the Middle East and Africa (EMEA) for more than 90 years
Offices in 21 countries across three continents
Discipline groups recruited...
Aerospace
Chemical/Process
Civil/Building
Computing/Technology
Electronic & Electrical
Materials & Minerals
Mechanical/Manufacturing
Sciences/Maths
Opportunities & Benefits: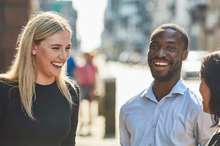 Helping you succeed is our priority. When you join one of our graduate programmes or internships you will have a supported experience that is tailored to give you the best chance of success. You'll get opportunities that are based on your skills and talents and all the resources you need to shape the career that you're working for.
It takes bright and driven employees to do the kind of work that makes a difference, and the right culture to keep those people challenged and motivated. Investing time to develop new talent is essential to the evolution of our business and keeps us moving forward. That's why candidates like you are so important as we continue to grow.
We are pleased to offer a competitive benefits package that's one of the best in the financial services industry. Bonuses and incentive programmes are important parts of the overall package, and our flexible benefits allow you to select those that best suit your needs.