The oil and gas manufacturing industry underpins modern society. It provides the UK's dominant energy source, fuels our transport needs and delivers products that people rely on every day.
ExxonMobil at a glance
Key facts:
One of the world's largest publicly-traded energy providers and chemical manufacturers
Researches and develops next-generation technologies to help meet the challenge of fuelling global economies while addressing the risks of climate change
Operates facilities or markets products in most of the world's countries
Explores for oil and natural gas on six continents
Suppliers of the UK gas market for over 30 years
Responsible for circa 5% of the UK's total oil and gas production
Operates the largest refinery in the UK
Invested over £32.6 billion in the UK's offshore oil and gas industry
Discipline groups recruited...
Aerospace
Chemical/Process
Civil/Building
Computing/Technology
Electronic & Electrical
Materials & Minerals
Mechanical/Manufacturing
Sciences/Maths
Opportunities & Benefits: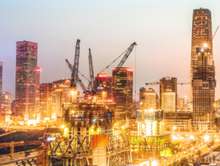 Whether your background is in chemical, mechanical, civil or electrical engineering, science or another discipline, you'll influence the way we deliver energy to the world. Make an impact. Join our effort to bring the latest innovation and technology to bear on solving the energy challenges of the future, while protecting the environment.
We want to recruit our future leaders today and offer challenging long-term careers to high-performing graduates, as well as summer and industrial placements with real responsibility.
We offer a competitive starting salary, and a generous resettlement allowance for graduates. In addition, you'll receive an excellent benefits package, including a defined benefit pension scheme, share incentive plan and private healthcare for you and your family. There are also free gyms at most of our UK sites.