Healthcare systems and devices have long played a vital role in saving lives, but emerging technologies like artificial intelligence and virtual reality are set to revolutionise how we treat patients and develop cures.
GSK at a glance
Key facts:
Science-led global healthcare company
Researches, develops and manufactures innovative pharmaceutical medicines, vaccines and consumer healthcare products such as Beechams, Sensodyne, Savlon and Panadol
Every year we screen millions of compounds and make billions of packs of medicines and consumer healthcare products
£30.8bn total turnover in 2018
£3.9bn R&D investment in 2018
Operations in over 115 countries
Around 100,000 employees
Discipline groups recruited...
Aerospace
Chemical/Process
Civil/Building
Computing/Technology
Electronic & Electrical
Materials & Minerals
Mechanical/Manufacturing
Sciences/Maths
Opportunities & Benefits:
At GSK, you'll get the chance to help millions of people do more, feel better and live longer.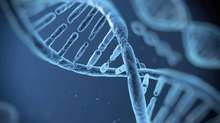 Our Tech Future Leaders Programme provides the opportunity to launch a graduate career in a responsive, innovative, global business. We are passionate about our employees' personal and professional development and offer a range of ongoing and tailored learning opportunities to help them reach their potential. We give our people the trust and respect to be themselves, and the chance to develop their careers across an incredibly diverse collection of businesses and geographies.
You'll flourish in an environment where personal growth plays a vital part in the changing face of the business. But most of all, you'll enjoy the sense of purpose that comes from leading technological change in an industry that touches millions every day.