The world of digitalisation and electrification is changing the automotive manufacturing industry beyond recognition. Entire business processes are now digitalised and new vehicles are increasingly connected and electronically controlled.
Jaguar Land Rover at a glance
Key facts:
The UK's only volume manufacturer of luxury vehicles
The largest investor in automotive R&D and engineering in the UK
One of the UK's largest exporters by value
A world-class team with more than 12,000 engineers and designers
Investing in an advanced research facility together with Warwick Manufacturing Group and TMETC at University of Warwick
£1 billion investment in state-of-the-art advanced engine facility
Invests £50 million a year in training, education and skills through the Jaguar Land Rover Academy
Aims to reach full vehicle verification exclusively through digital simulation by 2020
Discipline groups recruited...
Aerospace
Chemical/Process
Civil/Building
Computing/Technology
Electronic & Electrical
Materials & Minerals
Mechanical/Manufacturing
Sciences/Maths
Opportunities & Benefits:
At Jaguar Land Rover, we're thinking beyond the here and now to lead a technology-driven automotive revolution. Starting your career with us will be a transformative experience. As we continue our journey from automotive to tech-led business, you'll develop new skills and evolve your talent in a way that's not available in other sectors.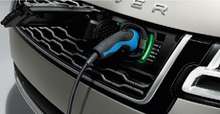 As you'd expect from one of the world's most revered organisations, an outstanding range of rewards and benefits awaits those who have the vision and drive to continue our global success - including a competitive starting salary, joining bonus, generous company pension scheme and discounted car purchase scheme. You'll also have your own personal development plan tailored to your ambitions. All this and more makes Jaguar Land Rover an excellent place to start your journey and put your excellence in motion.