Building iconic skyscrapers. Planning new cities. Connecting populations and economies with roads, bridges, tunnels and transit systems. Design engineers use their skills and expertise to devise, construct and maintain the infrastructure that keeps our world working and improves people's lives.
AECOM at a glance
Key facts:
The first whole environments business, going beyond buildings and infrastructure
Offers specialised services across the entire project life cycle from design and engineering to construction and management
Approximately $20.2 billion revenue during fiscal year 2018
Ranked #1 in Transportation and General Building in Engineering News-Record's 2018 "Top 500 Design Firms"
Named one of Fortune magazine's "World's Most Admired Companies" for the fifth consecutive year
Discipline groups recruited...
Civil/Building
Computing/Technology
Electronic & Electrical
Mechanical/Manufacturing
Sciences/Maths
Opportunities & Benefits: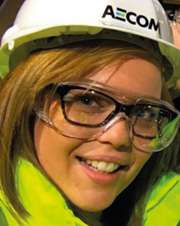 We invest heavily in our Graduate Development Programme (GDP) as it is designed to help train the future leaders, both people and technical, of our business. We currently have over 800 graduates across numerous disciplines developing their technical and soft skills, and working towards professional accreditation.
Professional accreditation is key to your development but also to AECOM as a business. We will provide you with all the support and tools required to achieve this as soon as possible, and in return we expect you to own your development to drive this forwards.
A career with AECOM will provide you with the opportunity to work with, and learn from, some of the most talented minds in the industry and make a real impact in the world. Other benefits include an annual salary review while on the GDP, the opportunity to buy and sell holiday, private medical insurance and life assurance, and a flexible benefits package.