Companies in this sector deliver a wide range of exciting and innovative projects, from major building and civil engineering infrastructure schemes to the revitalisation of retail environments or the maintenance of the places where we live, work and relax.
Graham at a glance
Key facts:
Leading player in all areas of construction throughout the UK and Ireland
Expertise in Building, Civil Engineering, Interior Fit-Out, Facilities Management and Investment Projects
£767m turnover
£1.1bn order book
Privately owned
23 regional offices in the UK and Ireland
2,200+ employees
Over 100 live projects across the UK
Projects include Green Port, Hull; Royal Botanic Gardens, Kew (Kew Gardens); Queen's University Belfast; NEXT and Primark stores
Discipline groups recruited...
Opportunities & Benefits: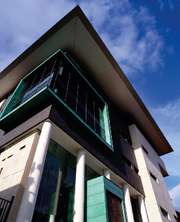 We're looking for students and graduates to join the GRAHAM Academy where you will learn new skills and gain nationally recognised qualifications within our Industrial Placement and Graduate Programmes.
Throughout your time with us we will support you in progressing your career through personal development opportunities, professional and technical training, and mentoring. We take time to understand each employee's career aspirations and will provide you with opportunities for flexible, structured learning at a time, pace and method that works for you. We will regularly review your technical competencies to ensure that you are at the forefront of innovative, emerging technologies and the latest construction techniques.
You'll receive an industry-leading remuneration package and tailored benefits including leadership development opportunities and financial support and study leave for further or higher education courses.