The Chemical - Manufacturing industry develops a wide range of products and technologies, from bulk commodity chemicals and polymers through to speciality chemicals and active pharmaceutical ingredients. Its products are used in a number of different industries - central to economies - within the UK and globally.
Johnson Matthey at a glance
Key facts:
Global leader in sustainable technologies.
Products enhance the quality of life for millions of people every day.
Manufactures catalysts which stop around 20 million tonnes of pollutants in their tracks every year. One in every three new cars carries an emission control catalyst from JM.
Develops API (active pharmaceutical ingredients) processes for crucial, life-changing drugs.
Develops processes to maximise efficient use of natural resources and precious metals.
R&D investment of £193 million.
Operations in over 30 countries and around 14,000 employees.
FTSE 100 company with a 202 year history.
Discipline groups recruited...
Chemical/Process
Civil/Building
Computing/Technology
Electronic & Electrical
Materials & Minerals
Mechanical/Manufacturing
Sciences/Maths
Opportunities & Benefits: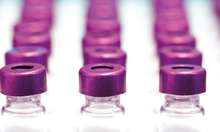 Are you looking for a challenging environment where you can learn even more and be rewarded for the skills and expertise you develop? Then join one of our graduate career paths to take part in our journey and make a difference to health and the environment on a global scale. We offer both structured rotational programmes with a focus on leadership and a range of direct entry routes. Whichever option you choose, you'll be given real responsibility, working within a team environment on high-profile, exciting projects. We'll challenge, support and develop you throughout your career.
We provide a comprehensive reward programme for our employees and their families. This includes a competitive salary with regular reviews, a performance-dependent annual bonus and support with saving plans. We also offer a range of well-being benefits such as medical insurance, life and disability insurance, health programmes, and a confidential helpline and counselling services.