The petrochemicals industry produces the building blocks that are essential to manufacture a wide variety of goods used in everyday life; from paints to plastics, textiles to technology, and medicines to mobile phones.
INEOS at a glance
Key facts:
Global manufacturer of petrochemicals, speciality chemicals and oil products.
Britain's largest privately-owned company.
Annual turnover of around $60 billion.
Over 20,000 employees across 171 sites in 24 countries.
Comprising 34 autonomously run businesses, most with a major chemical or energy company heritage. Recently diversifying into Automotive, Fashion and Team INEOS Cycling.
€3 billion investment announced to build world scale cracker, which will be one of the most environmentally-friendly plants of its type in the world.
Discipline groups recruited...
Aerospace
Chemical/Process
Civil/Building
Computing/Technology
Electronic & Electrical
Materials & Minerals
Mechanical/Manufacturing
Sciences/Maths
The INEOS difference: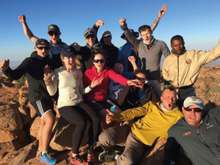 Our Graduate Programmes prioritise your development, giving you the responsibilities, opportunities and freedom to set your own course and to build the career you want.
The commercial programme is designed for future leaders and provides international experience early in your career. During the 5-year programme you will move between INEOS businesses, functions and countries. The aim is to build your experience through exposure to a broad range of commercial disciplines.
The 5-year engineering programme is designed for you to achieve chartership. Based at one of our large manufacturing sites, you will work with senior engineers, in a variety of roles, moving between assets and potentially different locations to broaden your experience. You can progress in all key engineering disciplines.