Blazing new trails in medical science means pushing the boundaries of knowledge and navigating unfamiliar terrain where no standard textbooks exist to provide guidance. Translating a molecule into a medicine that really matters for patients can take 12 years, more than 7 million hours of work, over 6,000 experiments and around 400 researchers.
Roche at a glance
Key facts:
Global, research-focused healthcare company providing an innovative range of diagnostic solutions and medicines
The world's largest biotech company, with truly differentiated medicines in oncology, immunology, infectious diseases and neuroscience
World leader in in-vitro diagnostics and tissue-based cancer diagnostics, and a front-runner in diabetes management
29 medicines developed by Roche are included in the WHO Model Lists of Essential Medicines
Roche in the UK employs over 2,000 people in Pharmaceuticals & Diagnostics
Discipline groups recruited...
Aerospace
Chemical/Process
Civil/Building
Computing/Technology
Electronic & Electrical
Materials & Minerals
Mechanical/Manufacturing
Sciences/Maths
Opportunities & Benefits: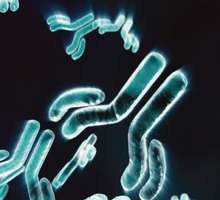 If you want to work for a company that makes a difference to people's lives all over the world, consider Roche. We seek a continuous supply of diverse talent in science, medicine and business. We want employees who can help us innovate and deliver on our business objectives, and leaders who lead people in ways that reflect our values.
Being part of a large, global organisation, there are plenty of opportunities to develop your career. We work hard to understand our employees' individual career aspirations and, with our support, you will be encouraged to take ownership of your career and influence your own development.
We offer a competitive remuneration package directly linked to individual and business performance, an annual bonus scheme and an employee share plan. We also have a flexible benefits programme providing a choice of benefits including private medical insurance, health assessments, on-site gyms, subsidised restaurants and health MOTs.