Constant technological innovations allow the Communication Systems industry to create faster, more secure, and more realistic methods of file, message and conversation exchange, bringing the world closer together than ever before.
Metaswitch at a glance
Key facts:
The world's leading cloud-native communications software company
Develops commercial and open-source products for mobile, fixed and converged networks
Our solutions are critical elements in the equipment of leading industry telecom equipment manufacturers, and in the networks of network operators
Our products power more than 1,000 service providers in today's communications marketplace
30+ year history
Discipline groups recruited...
Aerospace
Chemical/Process
Civil/Building
Computing/Technology
Electronic & Electrical
Materials & Minerals
Mechanical/Manufacturing
Sciences/Maths
Opportunities & Benefits:
The secret of our success is the people we recruit - and we're looking for the best. You do not need prior computing experience, but an enquiring mind and the proven ability to solve complex problems are essential, as is an outstanding academic record.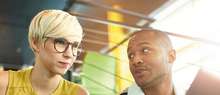 Join us and you'll find that the focus is all about you. You're recognised and treated as an individual. Your training is unique to you - tailored to your own wishes and needs - and will continue throughout your career with us. The only constant is that you will be challenged and stretched, but within a supportive environment, working with some of the brightest minds in the business.
Our graduate starting salary is £35,000. Other benefits include a performance-related bonus and share plan, an excellent non-contributory pension, life assurance and medical insurance. You'll also be able to participate in a wide range of social events funded by a very generous budget.