Software Developers create, install and maintain programmes that improve a business's efficiency or solve a problem. Their main job is the actual writing of code, but the role also involves extensive research and meticulous product testing.
Transport for London at a glance
Key facts:
Integrated transport authority responsible for meeting the Mayor of London's strategy and commitments on transport
Runs the day-to-day operation of the Capital's public transport network and manages London's main roads
Works to make journeys easier through technology and data and provides modern ways to pay through Oyster and contactless payment cards
Pioneers for integrated ticketing
Uses the latest technology and real-time travel information to keep London moving on a daily basis
Discipline groups recruited...
Aerospace
Chemical/Process
Civil/Building
Computing/Technology
Electronic & Electrical
Materials & Minerals
Mechanical/Manufacturing
Sciences/Maths
Opportunities & Benefits: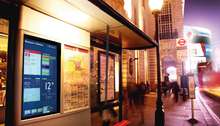 At TfL, Every Journey Matters and every line (of code) matters. Our accelerated software development scheme enables you to become a full-stack .NET developer, whilst gaining experience on some of London's largest and most innovative software systems. Your software will keep London moving in one of the biggest Agile technology teams, with a reputation for delivering high quality and innovative software.
We can help you grow your career whilst still having a life away from work. In 2018, we were recognised as an organisation that offers the best work-life balance to employees. Your benefits include a competitive starting salary of £27,000 (or, for placement opportunities, a bursary in place of a salary to cover London living expenses), 29 days' annual leave, free travel on our networks, pension scheme, a range of staff retail and leisure discounts and extensive volunteering opportunities.