A career in IT is fast-paced and exciting; offering excellent opportunities to work on projects that make a real impact on the world.
CGI at a glance
Key facts:
Fifth largest independent information technology and business process services firm in the world
Supported over 200 satellite missions into space
Defends against 43 million cyber attack incidents each day on military and intelligence networks and infrastructure
Employs 77,000 professionals who serve clients in hundreds of locations worldwide
Serves 5,000 clients using CGI end-to-end services globally
Ranked the 5th most sustainable UK listed company
Founded in 1976
Discipline groups recruited...
Aerospace
Chemical/Process
Civil/Building
Computing/Technology
Electronic & Electrical
Materials & Minerals
Mechanical/Manufacturing
Sciences/Maths
Opportunities & Benefits:
Do you want to make an impact on the world as part of a growing company with the scale and strength to give your career in IT the best possible start?
Our graduate and placement students are very much part of our story. They have worked on top-secret national security projects, helped send satellites to Mars and assisted in winning multi-million pound projects. So whether you're looking for a graduate position or a placement opportunity, we'd love to hear from you.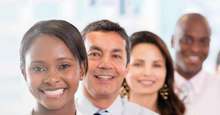 We view our professionals as company owners, and our aim is for every member to reap our benefits of ownership. Two key ways CGI members are rewarded are through our share purchase and profit participation plans. Additionally, we celebrate and reward the contributions of our colleagues through a variety of global development programmes and awards, and invest in a range of health and well-being schemes which are available to all our members.