Coming up with new ideas and developing new technologies is central to this sector's future. As the digital and physical worlds are becoming more and more blurred, and the pace of change keeps increasing, skilled people are always in demand to help lead this technological revolution across the globe.
BT at a glance
Key facts:
One of the world's leading communications services companies
The largest provider of consumer fixed-line voice and broadband services in the UK
The UK's largest mobile network operator
The second largest pay-TV sports broadcaster in the UK
Serves global multinational organisations with security, cloud and networking services
Helping 12 million homes and businesses go ultrafast by 2020
Global offices, stretching from São Paulo to Sydney
Discipline groups recruited...
Aerospace
Chemical/Process
Civil/Building
Computing/Technology
Electronic & Electrical
Materials & Minerals
Mechanical/Manufacturing
Sciences/Maths
Opportunities & Benefits: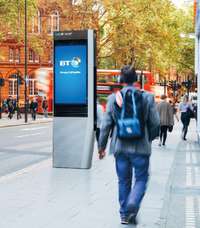 As well as investing in high-tech innovation, BT also invests in people. We offer a wide range of graduate and internship programmes for those who share our drive and passion for putting customers at the heart of what we do. Thanks to a strong focus on developing future leaders, you'll be able to look forward to all the training and development you need to fulfil your ambitions. Whichever specialist path you choose to follow, with BT you'll help to change how people live, by bringing new ideas to life.
We want to attract the best and brightest people and offer an exciting range of benefits. You'll be able to enjoy free BT broadband; discounted BT TV, BT Sport and BT Mobile; and technology discounts at the BT Shop. Other benefits include 25 days' holiday per year with the option to purchase five more, tax advantaged employee share plans and enrolment into our BT Retirement Savings Scheme.