The UK gaming industry is experiencing a period of rapid growth, thanks to higher levels of funding, a broadening target market, and the increasing worldwide success of British games.
King at a glance
Key facts:
Leading interactive entertainment company for the mobile world
Offers games in over 200 countries and regions
More than 200 fun titles developed
Franchises include Candy Crush, Farm Heroes, Pet Rescue and Bubble Witch
262 million monthly active users as of third quarter 2018 across web, social and mobile platforms
Game studios in Stockholm, Malmö, London, Barcelona and Berlin, and offices in San Francisco, Malta and Bucharest
Approximately 2,000 employees
Discipline groups recruited...
Computing/Technology
Electronic & Electrical
Mechanical/Manufacturing
Sciences/Maths
Opportunities & Benefits: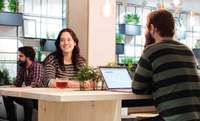 Work with some of the best minds in the gaming industry as you find out what yours can really achieve. You don't have to be passionate about gaming to join us, or even have any experience in it. All we ask is that you're enthusiastic about what you do and ambitious about what you can achieve. A love for our games can come later. Funnily enough, it always does.
We believe a job well done deserves to be well-rewarded and our benefits are designed to do just that. From the little perks like free snacks and flexible working hours that make your life a little easier, to the big benefits like our profit sharing plan and global opportunities that make your life a little better.