Companies in this sector need an IT capability that is flexible, resilient, scalable and able to meet market and industry demands in the form of technological advances such as smart metering, electric vehicles and connected homes.
SSE at a glance
Key facts:
One of the largest and most diverse energy companies in the UK and Ireland
Responsible for providing the energy and related services needed now and in the future
Supplies energy to over 9 million households and businesses
The UK's largest generator of renewable energy
Innovating to make "smart cities" and electric vehicle infrastructure a reality
Heritage dates back over 75 years
Discipline groups recruited...
Aerospace
Chemical/Process
Civil/Building
Computing/Technology
Electronic & Electrical
Materials & Minerals
Mechanical/Manufacturing
Sciences/Maths
Opportunities & Benefits: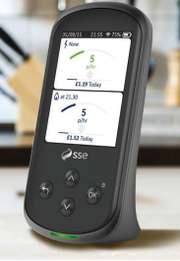 On our Graduate Development Programmes, you'll have the opportunity to help us on our journey to be one of the most innovative, forward-thinking and reliable energy companies in our industry.
Throughout the programme you'll have access to a dedicated mentor and Graduate Programme Manager who will guide you through each stage of your journey. You will also work with internal and external business specialists who will share with you their knowledge and extensive experience, and offer support and insight into future career opportunities.
On top of a competitive salary, you'll enjoy a generous holiday entitlement, a Group Pension Plan, share options and discounts on energy bills, phone and broadband. You'll love SSE Advantage too. This discount and cashback website gives you access to hundreds of offers, including deals with a range of major retailers for food, clothes, furniture, holidays and more.