We are Adarma
We were founded and are still run by security industry leaders, so we understand the challenges faced by businesses and security professionals alike.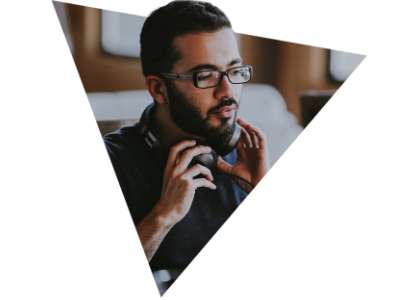 As one of the UK's largest independent security services providers, we have an extensive and discerning view of current threats.
This insight, combined with our expertise, means we can stand side by side with our customers, empowering them to defend against complex cyber threats.
We promise to stand by the side of our customers every day; providing trusted and transparent security solutions that protect against threats, mitigate risk and deliver the business outcomes needed to make a remarkable difference.
Our Purpose
Integrity, collaboration, transparency, and inclusion are at the heart of Adarma's core values and fuel our vision of a better-shared future. We believe each one of us can make a big difference and that together we can achieve great things, deliver better outcomes and drive meaningful change.
Adarma is committed to proactively building an impactful and sustainable Corporate Social Responsibility (CSR) programme that will enable us to be a force for good and leave the world a better place.
Our People
People are at the centre of everything we do. Our cyber experts are the frontline defenders who protect the promise of cyber resilience and make our business what it is. Every day, we strive to create a respectful, psychologically safe, rewarding, diverse and inclusive work environment where our people can thrive, grow and realise their full potential.
A career in cybersecurity doesn't have set parameters or a strict path to follow. It adapts and evolves with the ever-changing landscape of technology and cyber threats. Every time you check the headlines, you are faced with reports of a new cyberattack or data breach, or of a business being fined following a cyber incident. The impact is clear: cybersecurity matters.
At Adarma, we deliver innovative tailored solutions for some of the world's biggest companies. Our teams are a diverse group of customer-facing technical experts and business-facing consultants, all with the same objective: to help our clients prepare for attack and stand side-by-side with them when it happens. We're all striving for the same goal, to help make the world a safer place.