Delivering Innovative Electrical Solutions
Athena PTS is an independent, privately-owned electrical engineering company, providing electrical advisory, design consultancy, project support, installation, contracting, and operation and maintenance services in the renewable energy, marine electrical, nuclear, utilities and building industries.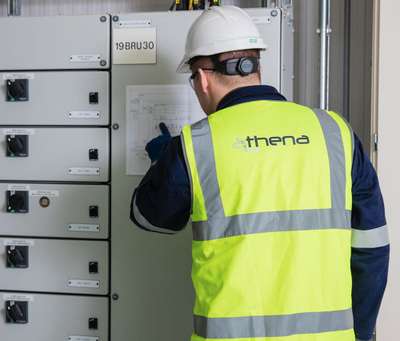 Our diverse capability can provide innovative support throughout the life cycle of our clients' projects to ensure all aspects of their requirements are met. From concept design and technical compliance review, planning, delivery and then ongoing operational support, Athena PTS can ensure the quality and timely delivery of the project to their budget requirements.
Operations are based in South-West Cumbria on the edge of the Lake District – a beautiful area of the UK with a long-standing tradition in engineering expertise.
Our skilled and dedicated people give us the strength and ability to deliver complex schemes with ease.
The Athena PTS team comprises committed and conscientious people – people who perform their work with great integrity and efficiency. Those we have worked for praise our informal, professional and proactive approach.
Athena PTS provides a diverse range of electrical engineering and contracting services across four divisional business units:
Power Projects and Connections
Mechanical and Electrical Contracting
Consultancy Services
Operations and Maintenance