Influencing the life of London
With a population of over 8.6 million and more than 17 million visitors every year, London is a city that's always on the move. Transport for London (TfL) is responsible for looking after the intricate planning and everyday operation of the Capital's transport system. Our people make sure that millions of residents, workers and visitors arrive safely at their destinations, day in, day out.
Improving and expanding London's transport network is central to driving economic growth, jobs and housing in our city. And the work we do at TfL has a direct impact on the lives of millions of people - every single day.
Keeping the city moving
As the integrated transport authority for London, we exist to keep the city working and growing and to make life in London better. We are responsible for all public transport services in London, including the Underground, London Overground, Buses, Docklands Light Railway (DLR), London Rail and Trams, River Services, Cycle Hire, Dial-a-ride, Victoria coach station, emirates airline and 580 km of the strategic road network.
But that's not all, we are currently:
Delivering major new infrastructure such as extensions to the Northern and Metropolitan Underground lines, the Silvertown road tunnel and the Barking Riverside rail link
Improving our network, including increasing capacity at several central London stations, fitting-out the Crossrail system and stations, and numerous highway and urban realm improvements
Planning for London's extraordinary growth, including Crossrail 2, the River Crossings Programme, smarter technology and Greenwich Power Station.
We are also using the latest technology and real-time travel information to keep London moving on a daily basis. We work to ensure a safe environment for pedestrians and cyclists. We're pioneers for integrated ticketing and in providing information to help people move around London. Oyster is the world's most popular smartcard, and contactless payment is making travel even more convenient. Real-time travel information is provided by us and through third parties, who use our data to power their apps and other services.
Shaping London's future
Every journey matters to us. Yours too. To help us implement the Mayor's Transport Strategy between now and 2031, we're looking for bright individuals, great communicators and creative thinkers to join our dedicated team of 30,000 employees. Join us on one of our graduate schemes or student placements and, as well as enjoying some exciting career opportunities, your work could make a real impact on the future of the Capital - and the lives of the people who live, work and visit here.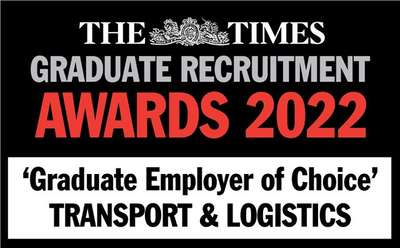 The right move for you
All our schemes involve working on projects and you'll have responsibility from the start.
Whichever area of work you choose to apply for, you'll gain hands-on experience every step of the way, learning from other talented people as you go.
We offer opportunities for a range of disciplines, covering everything from graduates, year-in-industry and summer placements for penultimate year students.
Our schemes are grouped into five areas: Built environment, Business, finance and communications, Engineering & Technology, Management & Planning and surveying.
We are a member of the Gradcracker Five-Year Club
We have been a Gradcracker advertiser for at least five years. We recruit regularly and should still be doing so whenever it is time for you to apply for placements or graduate positions - make sure that you Follow us to be alerted to any of our new opportunities.