Do you want to join a multi-utility infrastructure provider that has been recognised as a Great Place to Work?
BUUK Infrastructure know that our greatest asset is our staff, and we are a company that our people feel proud to be a part of. The passion and commitment shown by every member of our team allows us to succeed in our mission statement – "To deliver consistently high-quality service to customers to earn their long-term loyalty to BUUK."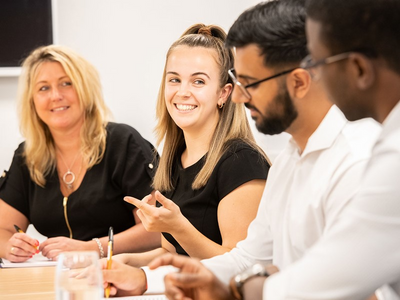 BUUK Infrastructure are currently recruiting for a Graduate Systems Developer to provide systems development, integration and support for BUUK Infrastructure group's systems. This full time, permanent position is based at our office in Woolpit.
We are looking for someone with a degree in a Computer Science subject or equivalent, or someone who has put themselves through self-study. You must have a willingness to learn new technologies and have a technical way of thinking. Training on our systems and the company will be provided.
This is an exciting opportunity for someone to take the next step in their career and join a company that has been recognised as a Great Place to Work®.
Responsibilities will include -
Support and maintain in-house systems, intranets and web sites
Analyse user requirements
Design and develop in-house systems and integrate with current and new systems
Maintain security controls
Develop and support in-house reporting and collaboration systems
Along with a rewarding working environment we offer a competitive starting salary, pension and life assurance. We offer 25 days holiday plus bank holidays (plus the opportunity to purchase more through our flexible benefits scheme), corporate perks (reduced cinema tickets and discounts at high street shops), wellbeing assistance (24-hour helpline and counselling service) and a social calendar with events taking place throughout the year. Our Woolpit office also has staff car parking and a subsidised restaurant available on site.
We currently offer a mixture of office and remote working for positions where possible and are taking precautions to ensure all of our staff are safe. Please don't hesitate to contact us to discuss this further.
About GTC
We are the chosen utility partner for housebuilders and developers across the UK, delivering leading multi-utility infrastructure solutions to all types of new-build developments.
GTC delivers a combination of low-carbon and conventional technologies. From network design and construction, through to long-term ownership and operation, GTC delivers on all fronts – with heat, electricity, fibre, water, wastewater and gas all forming part of our multi-utility solution for all types of new build developments.
GTC is customer-focused to its core and we are committed to the highest standards of quality, safety and customer service drawing on our many years of experience in the industry. Quality and integrity are vital to our business – what we do, we do well. We work hard to gain and maintain trust and loyalty and we empower our people through learning and development.
Benefits
Company pension scheme
Enhanced family-friendly policies
Life assurance
Innovation reward scheme
Company wellbeing programme
Corporate perks scheme
We've signed the Gradcracker feedback pledge.
(This means that we will supply feedback if requested after an interview.)
1e127ede32d8f816eacfb0aed73cee11