BRINGING THE BEST OUT OF YOU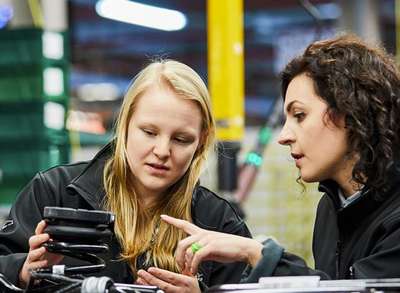 We never stop learning. Because for us, learning is a lifelong adventure. And because we believe in enabling our people to learn, create, grow and to support others to do the same, we've built the JLR Learning Academy; a home for lifelong learning.

We'll give you all the encouragement you need to succeed.
Our programme delivery team will guide you and support you, working with your line manager and education provider to ensure that you reach your full potential.

You own your development. You make it happen. And together, we are the future of movement.