Every individual within our business plays a crucial role, and we recognise and value the contribution they make.
We are a community of diverse individuals with shared goals and a strong, supportive, and inclusive culture. Collectively, our people play an invaluable role in shaping the UK's infrastructure and contributing to our long-term sustainable growth.
We are looking for people to join our team who not only have relevant qualifications and skills, but who understand and value our culture of pride and connection.
While we are best known as engineering experts, working in sectors as diverse as nuclear, rail, water, energy, highways, and aviation, our UK wide business provides a wealth of different support function roles within IT, innovation, design, work winning/business development, safety, health, environment and quality (SHEQ), procurement, finance and more.
What's in it for you?
These benefits are a selection of what's available to you at Morgan Sindall Infrastructure. We also provide the option to participate in our share-save scheme; discounts including cycle to work and gym membership; a support and advice service for colleagues and their families, and more.

Learning and Development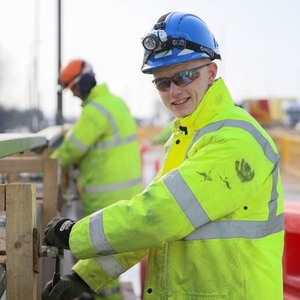 Beyond our outstanding professional development, we believe in enriching careers by encouraging people to build relationships and participate in activities outside of their direct role. We recognise that people are individuals first and do our best to understand who they are and what motivates them in and out of work. Whatever their background, we want to help everyone get the best out of their work and home lives.
We encourage our people to take ownership of their learning, giving them the freedom to shape their own career path, and strive to create an environment that supports and empowers everyone to challenge the status quo to drive bold new ideas for more sustainable and innovative infrastructure.
As a Morgan Sindall Infrastructure colleague you'll have the opportunity to work towards professional development relevant to your role.
You'll be supported by a qualified mentor on one of our accredited, approved or structured professional training schemes including ICE, RICS, IMechE, IET and CIOB. We also support candidates working towards full membership of a wide variety of institutions such as IEMA, CIPS, CIPD, CIM and CIMA.