Project Title: Managing resources within manufacturing to reduce a business's carbon impact: case study ELE Advanced Technologies, Colne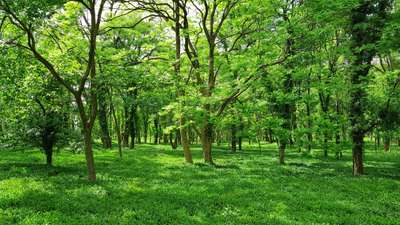 The Opportunity
Applications are invited for a Masters by Research (MRes) studentship in the Centre for Waste Management as part of the ERDF Eco I North West Project, within the School of Engineering at the University of Central Lancashire. The studentship is 12 months full time starting on the 1st of July 2022. All costs associated with the programme are covered by ERDF Eco-I NW and UCLAN with the successful candidate being paid a stipend of £15,840.00 pa.
Project description
The 12-month research project will explore manufacturing practices and potential technological solutions to reduce the carbon impacts within the aerospace and power generation sectors. This will be carried out in partnership with ELE Advanced Technologies Ltd based in Colne, who will be used as the case study organisation for the research.
The successful candidate will investigate the impacts associated with the current practices at ELE Advanced Technologies Ltd, and in particular consider both their resource and waste management operations, and how this contributes to their carbon footprint.
You will assist the business to identify and prioritise the key areas to reduce their carbon footprint and start their journey to being companywide net-zero and gain ESG status. Adopting a life cycle thinking approach, you will also explore other areas for reducing carbon impacts including costs associated and resource use in their products.
The project will reduce the overall carbon footprint of the business resulting in tangible carbon savings in terms of tonnes of GHG emissions.
Entry requirements
We're looking for graduates with a Bachelor's degree in an engineering or scientific discipline (classification 2:2 and above).
Essential
Excellent verbal and written communication skills
Skilled in problem solving
Methodical with a good attention to detail
Clear, logical, and innovative thinker
Ability to work on own initiative or in a team
Good administration and organisation skills
Self-motivated.
Desirable
Membership of appropriate professional body
Experience of undertaking a substantial research project
Evidence of successful team project work
Experience of working with businesses
How to apply
Closing Date: 12th June 2022
Proposed Interview Date: 17th June 2022
Project ref: RS/22/14
The funding of fees and the stipend is open to UK students and those students from overseas who have the appropriate visa which covers the research period and/or an indefinite right to remain in the UK.
We've signed the Gradcracker feedback pledge.
(This means that we will supply feedback if requested after an interview.)
1e127ede32d8f816eacfb0aed73cee11