About Us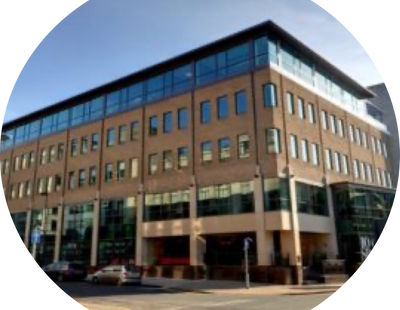 Bryan G Hall is a dedicated team of Consulting Civil and Transportation Planning Engineers, based in Leeds with a passion for transportation. Founded in 1985 with the aim of providing specialist transportation consulting services, Bryan G Hall continues with a distinguished reputation for advising both public and private sector clients.
We are a well established and specialist practice that operates throughout the UK and the Isle of Man delivering professional consulting services to the development industry over the life cycle of a project.
About the role
For the Graduate Transport Planner post you will have or be working towards a recognised qualification, ideally in Engineering Transport Planning and/or Geography/Planning and display a good understanding of transport issues associated with development planning. Training is offered to all staff. In addition to providing a stimulating working environment, we offer extremely attractive salaries and benefits packages with good opportunities for career progression.
We will provide you with a wide range of experience and training on technical matters that will allow you to feed into the preparation of Transport Assessments, Travel Plans and Technical Notes. This will ultimately lead to you preparing Transport Assessment and Travel Plan reports independently.

As a Graduate Transport Planner you will be involved in the writing of reports and provision of technical information for all types of planning applications and a range of different land uses. You will commission traffic surveys, attend site visits and produce capacity assessments for all types of junction using Junctions9, Linsig and VISSIM software packages.

You will also be involved in the delivery of Travel Plans on site as part of the Travel Plan Coordination Team. We are Travel Plan Coordinators for supermarkets throughout the UK, a number of residential developments as well as several business parks in the Yorkshire area.
Benefits
Salary: A competitive salary which will be reviewed annually.
Bonus: A discretionary bonus is payable at the end of March, based on the Company's performance for the previous financial year which runs from 1 January to 31 December.
Pension: We will provide a Qualifying Workplace Pension compliant with the Government rules for Automatic Enrolment.
Leave Entitlement: 25 days' paid holiday each year in addition to UK bank and other public holidays.
Medical Care: The Company contributes to BUPA Wellbeing which provides up to 100% of some costs for you, partners and dependents up to their 24th birthday towards dental, optical, chiropody, physiotherapy plus other benefits.
Private Health Care: The Company will provide you with full Private Health Care with BUPA on a medical history disregarded scheme.
Working hours: 7.5 hours per day
We operate a hybrid working system where employees are required to be in the office at least 3 days per week, including a designated core day, with some flexibility to work from home for the remaining two days.
We've signed the Gradcracker feedback pledge.
(This means that we will supply feedback if requested after an interview.)
1e127ede32d8f816eacfb0aed73cee11