"Join our growing engineering consultancy."
VEDA is a fast growing engineering consultancy, and we are always looking for talented, dedicated people who can complement our team and support our pool of long-term clients.
You can expect a lot of good things from a career at VEDA, including a competitive salary, close mentoring from senior partners, a wide range of first-hand project experience, direct client contact and time on site.
Why join VEDA?
Because we're a busy and growing engineering consultancy we can offer you a wealth of experience on a wide variety of projects, from rail engineering design to temporary works for civil projects.
Our team often enjoy Team Building exercises: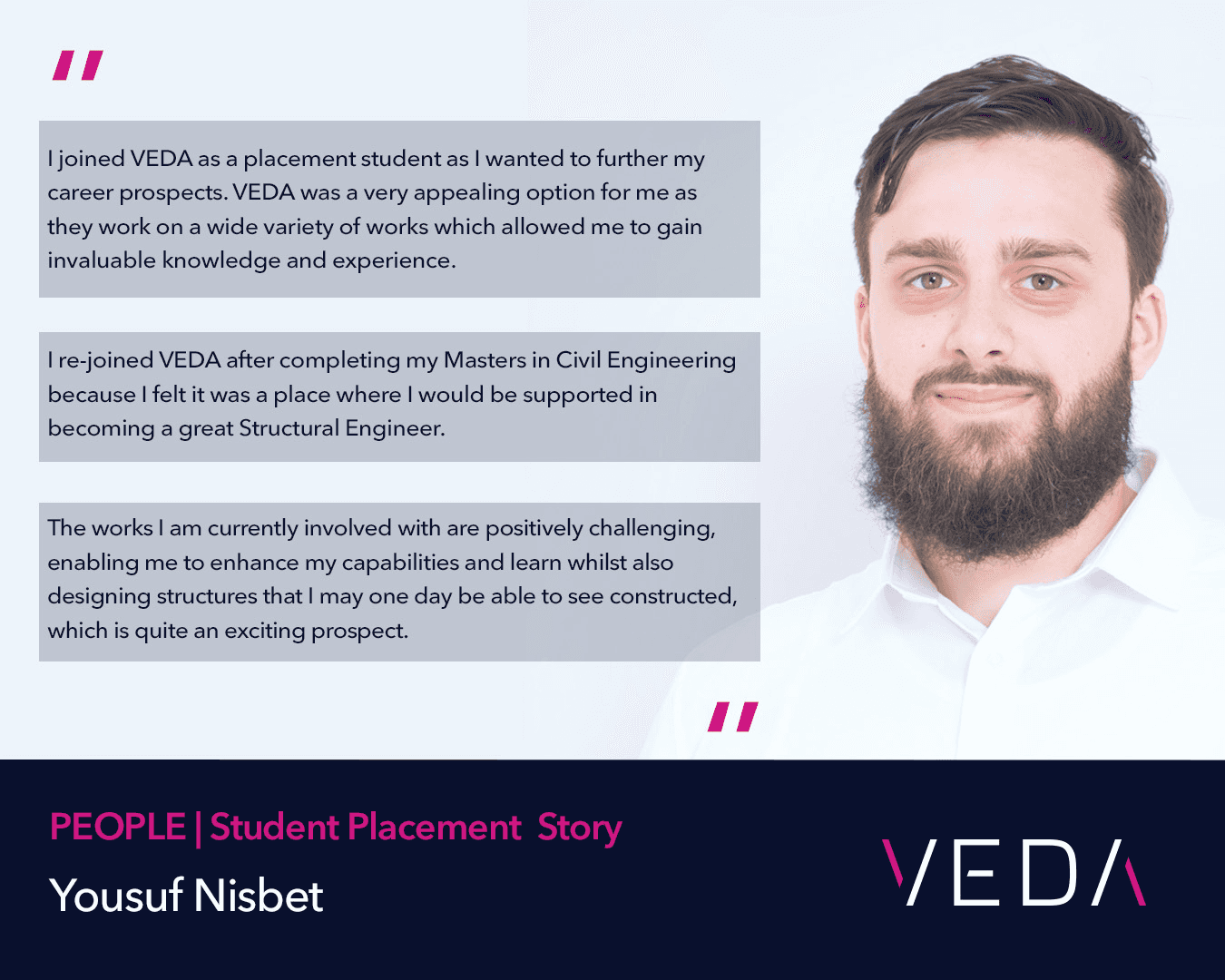 You can also expect:
Competitive salary and holiday package
Close working relationships with (and mentoring from) our engineers, architects and technicians
Continual support with your professional development
I.C.E Training Agreement
A dynamic working environment
Opportunities to experience the environments that you are designing for
Direct client contact
Experience of Rail, Civil and Retail projects.