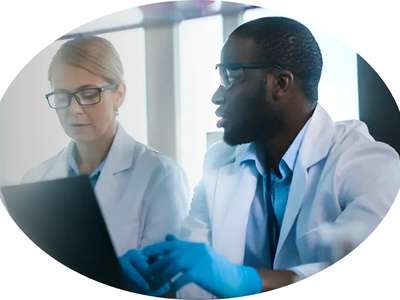 Information Technology
Our Technology teams build e-business solutions, web sites, mobile apps, and systems that support everything from our HR system to our advanced supply chain.
We use cloud-based data analytics and the latest technology to oversee the data centers, global networks, end-user services, local area networks, and other technology and systems that keep hundreds of sites and our global network of employees connected and running. We believe that serving our customers, working as one global team and aligning with our business partners are essential elements in our success.
Operations: Manufacturing & Production
Customers throughout the globe rely on our extensive range of products and services—from next-generation instruments to everyday lab essentials to life-saving medicine. If you have practical experience in chemistry or biology and a desire to be a part of a world-class team, Thermo Fisher Scientific can provide you with the opportunity to manufacture and produce products that enable our customers to make the world healthier, cleaner and safer. Operational Excellence in Manufacturing & Production is carried out by dedicated, team-oriented professionals who want to make a difference and advance life sciences.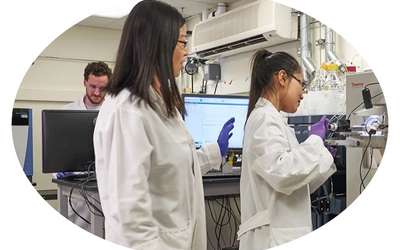 Quality & Regulatory
We are a fast-paced and innovative company, and our Quality & Regulatory teams mirrors this dynamic. Focused on collaboration and partnership, we all work together to support and promote quality and regulatory adherence across the company – something that is everyone's responsibility.
Our commitment to quality is at the heart of our brand and is vital to our growth and success. From design control to change control to document control, we are dedicated to quality every step of the way.
Research & Development
Thermo Fisher Scientific R&D is led by exceptional colleagues with a passion for innovative ideas and groundbreaking discoveries. We are the leading innovator in the industry, with an R&D team of over 5,300 brilliant scientists and engineers located across more than 100 locations - representing areas such as genetics, cellular biology, analytical instrumentation, diagnostics, laboratory specialties and software engineering, to name a few.
Sales
Our sales professionals thrive on delivering our customer value proposition - accelerating innovation and enhancing productivity. Working with customers, they provide unique solutions that enable breakthrough discoveries, solve complex scientific challenges or meet routine testing needs. Our sales teams are chartered with the responsibility to drive revenue growth and overall customer satisfaction with customers across a variety of markets like academic, pharmaceutical/biopharma, food safety, environmental and clinical.
Engineering
We work with the most advanced technologies to design and build the equipment, instrumentation and tools that are shaping science. Our roles include electrical, mechanical, systems, fluidics, chemical, and industrial engineering - to name just a few. With many of our instruments, we combine technologies that have never been combined before.