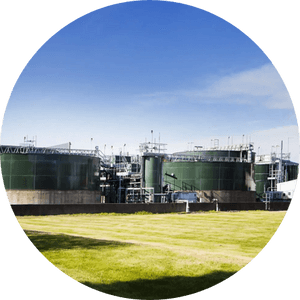 At Sterling, we are committed to protecting our people and our planet. Our entire team takes sustainability seriously. We continually work to reduce our environmental impact and improve the sustainability of our processing, with the aim of achieving full carbon neutrality.
As the entire world works towards protecting our planet and enhancing environmental sustainability, pharmaceutical and biotechnology organisations are increasingly prioritising sustainability when searching for an outsourced partner.
At Sterling, we are always seeking new ways to mitigate our environmental footprint and improve the sustainability of our facilities and processes. From incremental, on-site changes to more substantial, long-term investments, we continue to work towards our aim of complete carbon neutrality.
Here are some of the ways we are working to operate more sustainably:
On-site improvements like energy-efficient lighting and bulk nitrogen systems
On-site biological wastewater treatment plant
Green chemistry capabilities such as biocatalysis
Bright Ideas Programme, encouraging our team members to identify new ways to improve sustainability and our overall company culture
Wetlands wildlife area to enhance biodiversity
Development of anaerobic digestion plant to convert waste into renewable energy, biomethane
Development of combined heat and power plant to promote energy efficiency
Targets to significantly reduce energy, commuting, and waste-related emissions by 2025
"We take environmental sustainability seriously at Sterling, and our entire team is focused on minimising our environmental footprint. A commitment to protecting our people and our planet is built into our company culture, and we continue to identify new ways to enhance sustainability across our facilities and processes every day." Brian Peutherer, HSE Director