Service. Passion. Science.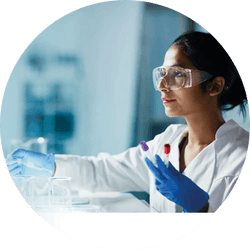 For more than 50 years, we have delivered expert API (application programming interface) development and manufacturing solutions to our customers in a highly differentiated outsourced experience that places equal emphasis on true partnership and scientific excellence.
Our customers benefit from our passionate team, our full-lifecycle capabilities, and our unwavering commitment to treating our customers' molecules as our own.
About Sterling Pharma Solutions
As a small molecule PDMO (partnership development and manufacturing organisation), Sterling Pharma Solutions delivers comprehensive small molecule services spanning pre-clinical development to full commercial manufacturing.
Widely recognised for our collaborative and transparent team, our expertise in complex and hazardous chemistries, and our service-focused customer experience, Sterling is a proven and trusted partner to the world's most innovative biotechs and leading pharmaceutical companies.
We believe that whilst science can be complex, partnerships should be simple. We provide our customers a simple, collaborative way of working marked by transparency and trust.
---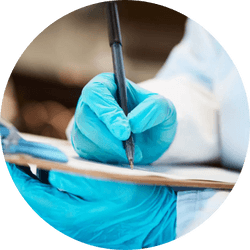 Delivering true scientific partnership
At Sterling, we pride ourselves on being easy to do business with, and we are focused on upholding a simple and collaborative way of working. We are so much more than a traditional CDMO (contract development and manufacturing organisation). We are a PDMO.
Differentiated by the three core characteristics of service, passion, and science, we put our customers' products first to transform the outsourcing experience.
Operating world-class facilities
Located at centres of pharmaceutical innovation in the UK and US, our facilities are purpose-built to handle your needs from discovery through full commercialisation.
With state-of-the-art-equipment and accreditation for cGMP manufacturing, our various sites enable us to flexibly support a broad range of project requirements while ensuring safety, quality, and compliance.