We solve some of the most complex engineering problems that Europe faces today – applying innovative thinking, pioneering technologies and outstanding projects to create the best outcome for clients and society, every single time. And this is all made possible by the people that make up Atkins.
From re-designing Heathrow to transforming offshore wind and nuclear, our community of diverse thought and different perspectives come together to make incredible things happen. It's a community that shares in the belief that everyone's voice is valuable and should be treated equally. A community that understands that everyone deserves to feel like they belong – no exceptions.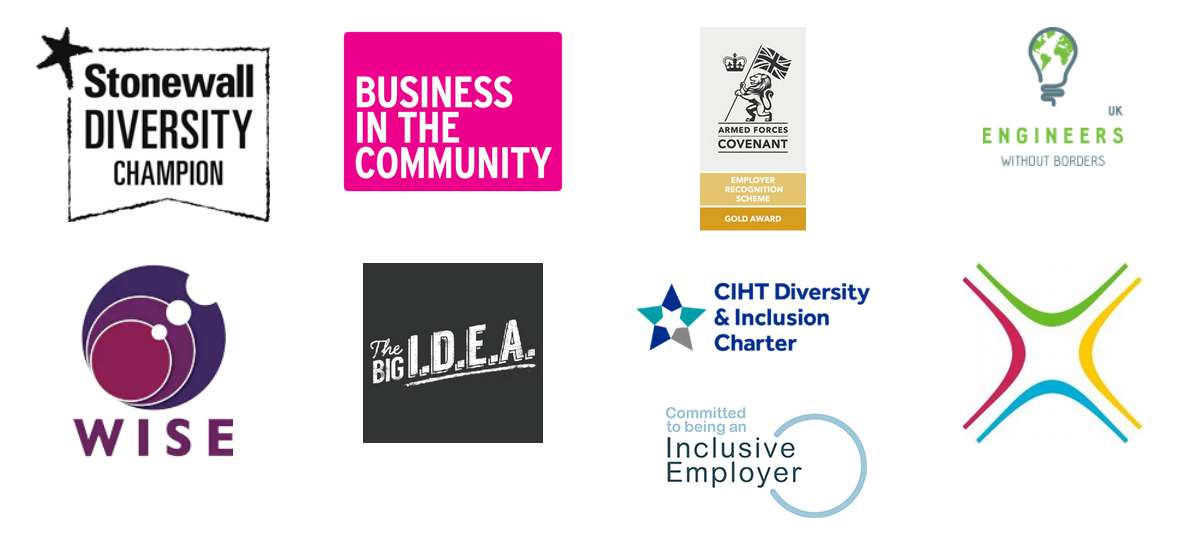 Staff networks fulfil various functions within Atkins, including providing opportunities for social interaction, peer support and personal development, as well as contributing to the development of policies and working practices. We don't dictate which networks should exist, but rather fully support any self-generated group that wishes to help promote diversity and inclusion in the workplace. Here are some of our existing staff networks:
Women's Professional Networks

We're committed to leading change for gender equality and equity in our industry. It's a reflection of who we are and it's what we believe in – shaping a better future. Through best practices, training and mentoring, we're accelerating the progress of our female employees at all career stages.

LGBT+

This is a place for our employees to discuss LGBT+ issues, regardless of whether they identify themselves as a member of the LGBT community or otherwise.

BAME Network

The forum discusses challenges, ideas and solutions around concerns of race and provides an open and supportive environment for individuals. The network wants to influence change toward more inclusion, and help the business better appreciate the diverse ethnic contexts in which it operates.
ParentNet
Working parents can face challenges and work-life balance conflicts, and not just women who have recently returned to work, but both men and women who have children of all ages. The aim of the forum is a support network, as it can feel quite isolating when you're facing a challenge that perhaps isn't understood by non-parents, or sometimes even other working parents within your team.
Disability Network Group (ENABLE)
This forum allows employees and carers to share ideas, information and news. Although called the Disability Network, the forum recognises that how our members perceive disability as a very individual thing and we don't use labels. Items discussed include sickness and benefits to disability issues.
Mental Health Pledge
It's been over a year since we started our Mental Health First Aider (MHFA) pilot and already we have 100 first aiders with a 50/50 gender split. We also signed the Time to Change Employer Pledge - a commitment to change the way we think and act about mental health at every level of our UK & Europe business. We pledge to help break down the stigma around mental health by keeping the conversation going and guiding behaviours across all levels of our business as part of caring for the people who work for us.
Awards
Atkins moved up 122 places in the Stonewall UK Workplace Equality Index
We now rank 289th out of 445 employers – leapfrogging 122 places and putting ourselves in the top 50% of organisations from the built environment sector.
Winner of SEMTA's Diversity in Engineering Award, 2017
The annual honour recognises a company that has made a measurable difference to increase diversity, equality and inclusion in the workplace, and to create an environment where employees can thrive.
Winner of Oil and Gas UK Diversity & Inclusion Award, 2017