Opportunity to join the growing Patient-Centered Outcomes (PCO) team within Adelphi Values, a global health outcomes research consultancy.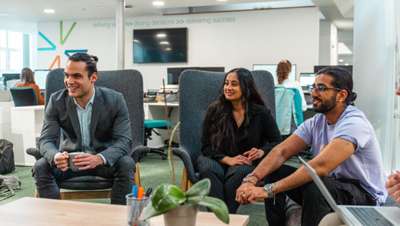 Responsibilities:
The role will support development of patient-reported outcome (PRO) measures and analysis of data reported by patients in clinical trials across a variety of different disease areas. PRO measures are questionnaires designed to directly measure the patients' perspective of their wellbeing and may measure a variety of symptoms, physical function, mental health, social function, or quality of life more generally.
PROs may be primary or secondary endpoints in clinical trials and are thus crucial for the regulatory approval and commercial success of many drugs.
Key activities include:
Providing input on study design, contributing to the statistical methodology section of protocols and reviewing other sections of protocols from a statistical perspective
Writing Statistical Analysis Plans and preparing associated table shells
Performing and/or reviewing statistical analyses and providing input on the interpretation of results, with awareness of regulatory requirements
Providing input on the statistical elements of study reports, publications, and other deliverables
Utilising a number of advanced statistical methods including longitudinal data analysis, mixed modelling, growth curve models, multiple imputation, survival analysis and factor analysis
Serving as a statistical consultant internally for Adelphi Values
Providing internal training on relevant statistical methodology
Your Backround:
Masters in Medical Statistics, Applied Statistics or a related field, or equivalent experience
Some knowledge or experience of analysing and reporting clinical trial data as well as using SAS would be desirable, as is any experience of working in the pharmaceutical industry
What we offer:
We believe in rewarding high performance – so our benefits package includes a competitive salary, performance-related rewards, health insurance, pension, and gym membership. We provide support for further qualifications in a friendly and informal office environment. This position is based in the town of Bollington (on the edge of the Peak District), near Macclesfield, 40 minutes south of Manchester, UK.
Applicants: Legislation requires us to ensure that all candidates hold valid documents supporting their identity and their entitlement to work in the UK. Please provide relevant proof with your application.
Patient-Centered Outcomes (PCO) – Who are we and what do we do?
Adelphi Values is a leading health outcomes consultancy that works with a wide range of pharmaceutical companies. In the Patient-Centered Outcomes team we are global leaders in the selection, development, validation and statistical analysis of Clinical Outcome Assessments (COA), including Patient-Reported Outcomes (PRO). These types of outcomes are essential to evaluate the patients' perspective and assess 'difficult-to-measure' concepts such as pain, physical functioning, or emotional wellbeing within clinical trials of novel treatments.
Our Team:
We are a friendly and dedicated team of statisticians, psychometricians and SAS programmers, proud of our high standards of scientific rigor and client service, committed to personal development and rewarding high performance. We are equally proud of our friendly, supportive culture and our approach to people and their working environment as we are of our reputation and high quality research which puts the patient at the centre of drug development.
Additional info for students:
We are hiring now! We are keen to receive applications for both our Statistician and Statistical SAS Programmer roles from students on completion of their MSc. Can't decide? Successful applicants can try both out and specialise later! A full training program is provided, including SAS training for both roles.
We've signed the Gradcracker feedback pledge.
(This means that we will supply feedback if requested after an interview.)
1e127ede32d8f816eacfb0aed73cee11