Who We Are
Adelphi Real World is a global consultancy in healthcare. We collect and interrogate real world data to aid the pharmaceutical industry in understanding the management and treatment of specific diseases. This understanding informs the successful development of pipeline assets and the positioning of inline products.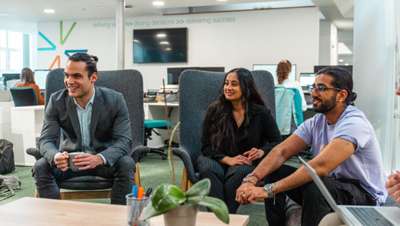 Real world data can also be used to leverage Health Outcomes / Economic argumentation through statistically validated publications.
The Role
The main function of this role is to work toward scripting complex projects (internet surveys) using the dedicated software Confirmit. This will require you to develop knowledge of programming best practices using standard web development languages such as HTML, CSS and JavaScript. During busy periods you will be required to work across aspects of processing translation (knowledge of additional languages not essential) and data processing. This is a busy role that demands high levels of accuracy.
Accountabilities:
Programming online surveys using, Confirmit
Checking online surveys for logic, text or translation errors pre-launch
Interpretation, resolution and ability to respond to queries from fieldwork agencies
Liaising and monitoring the progress of fieldwork within the online setting
Working with research teams to develop online solutions
Understanding script translation and data processing
The Person:
Some experience with HTML and CSS markup and/or scripting with JavaScript/jQuery
Relevant experience programming online surveys in Confirmit would be an advantage but not essential
Experience with any other scripting language (VBA etc.) would also be beneficial, as would good knowledge of MS Office Applications
Educated to degree level, with qualifications in a technical discipline or mathematics an advantage
Excellent level of numeracy, analytical, logical and interpretive skills
High level of interpersonal skills and working as a team player
Able to respond to changing requirements and project needs
Good organisational and time management skills
Work well under pressure to meet tight deadlines
Proactive approach to work
We've signed the Gradcracker feedback pledge.
(This means that we will supply feedback if requested after an interview.)
1e127ede32d8f816eacfb0aed73cee11