Who We Are
Adelphi Real World is a global consultancy in healthcare. We collect and interrogate real world data to aid the pharmaceutical industry in understanding the management and treatment of specific diseases. This understanding informs the successful development of pipeline assets and the positioning of inline products.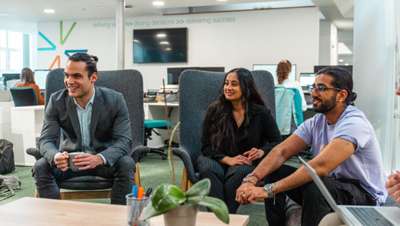 Real world data can also be used to leverage Health Outcomes / Economic argumentation through statistically validated publications.
The Role
The main function of this role is to assist with the logistical and administrative support across all operations activities, with an emphasis on data processing fieldwork control and basic scripting. This is a busy role that demands high levels of accuracy and is a fantastic opportunity for someone who wants to be challenged, developed and valued.
This entry level role will:
Accurately track and monitor all fieldwork materials via different operational systems
Provide logistical support during fieldwork, analysis and processing of data both from pen and paper and online surveys using a variety of tools including but not limited to SPSS, Confirmit and Excel.
Liaise with external suppliers, operations teams and research teams to ensure the smooth and effective delivery of all projects.
Check online surveys for logic or text errors pre-launch.
Interpretation, resolution of and ability to respond to queries/requests from project teams and external agencies
Work with research teams to develop databases that meet their analysis requirements
Ability to work within other areas of Data Services such as script writing and translation of online surveys during high demand (knowledge of additional languages not required).
The Person:
Mathematics or Computer Science background
Ability to use the basic features of Excel is essential. A knowledge of the more advanced features (e.g. charts, Visual Basic) would be advantageous
Ability to understand and learn new programming scripts/languages
Working knowledge of SPSS, UNICOM® Intelligence Reporter and Confirmit would be a distinct advantage
Understanding of market research an advantage but not a necessity
Excellent level of numeracy, analytical, logical and interpretive skill. A strong attention to detail is essential
Good communication skills – ability to communicate technical information to a non-technical audience
High level of interpersonal skills and working as a team player
Able to respond to changing requirements and project needs
Good organisational and time management skills
Work well under pressure to meet tight deadlines
Self-motivated, proactive approach to work
This is a challenging and rewarding role and we are keen to work with the right candidate to develop skills and experience in a role that is increasingly in demand in a fast-moving technical environment.
ARW believe in rewarding high performance – so our benefits include competitive salary, pension, performance related rewards, a generous holiday allowance, private health insurance and on-site gym membership, together with our friendly and informal office environment. The position is based at our head office, in a stunning location just outside Manchester.
We've signed the Gradcracker feedback pledge.
(This means that we will supply feedback if requested after an interview.)
1e127ede32d8f816eacfb0aed73cee11