What we are looking for:
We are looking for highly motivated Statisticians with a passion for applying and extending their statistical knowledge in the field of medical research. The role will support development of patient-reported outcome (PRO) measures and analysis of data reported by patients in clinical trials across a variety of different disease areas. PRO measures are questionnaires designed to directly measure the patients' perspective of their wellbeing and may measure a variety of symptoms, physical function, mental health, social function, or quality of life more generally. PROs may be primary or secondary endpoints in clinical trials and are thus crucial for the regulatory approval and commercial success of many drugs.
Our statisticians utilize a number of advanced statistical methods including longitudinal data analysis, mixed modelling, growth curve models, multiple imputation, survival analysis and factor analysis. For the Statistician role, you will have a Masters in Medical Statistics, Applied Statistics or a related field and some knowledge or experience of analyzing and reporting clinical trial data using SAS would be desirable. This is an excellent opportunity for talented and ambitious individuals who would enjoy a hands on and varied statistical role.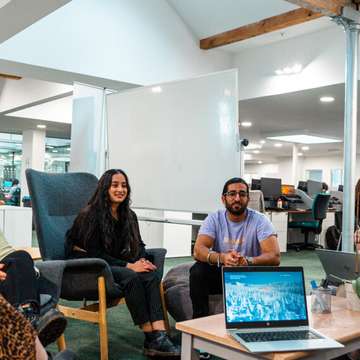 How you fit in:
With your background in statistics you will join a global team of statisticians and SAS programmers who work within a broader team of qualitative researchers/PRO measurement specialists. The ideal candidate will have broad statistical knowledge and good research skills to propose novel methods to address study aims where needed. In an exciting and varied role you will be involved in both the development of PRO instruments and analysis of PRO data; including study design, writing protocols, writing Statistical Analysis Plans, conducting analysis in SAS and working with SAS programmers to prepare associated table shells.
A key part of your role will be the interpretation of results. You will provide input on the statistical elements of study reports, publications, and other deliverables. You will serve as a statistical consultant internally for the wider Adelphi Values research team and be involved in providing internal training on relevant statistical methodology, with support of more experienced members of the team.
What we offer:
We believe in rewarding high performance – so our benefits package includes a competitive salary, performance-related rewards, health insurance, pension, and gym. We provide support for further qualifications in a friendly and informal office environment. This position is based at our UK Headquarters in the pretty village of Bollington, near Macclesfield, 40 minutes south of Manchester, UK.
Applicants: Legislation requires us to ensure that all candidates hold valid documents supporting their identity and their entitlement to work in the UK. Please provide relevant proof with your application.
We've signed the Gradcracker feedback pledge.
(This means that we will supply feedback if requested after an interview.)
1e127ede32d8f816eacfb0aed73cee11