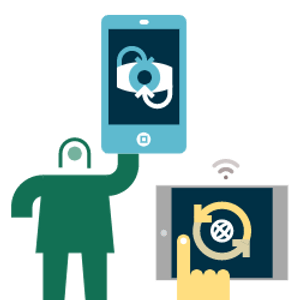 Osborne Clarke advises Mura Technology on its partnership with Dow to scale innovative plastic recycling solution
International legal practice Osborne Clarke has advised Mura Technology, the global pioneer of an advanced plastic recycling solution, on its multi-million dollar partnership with Dow, one of the world's largest plastic manufacturers, to help solve the global plastic waste crisis.
The partnership will support the rapid scaling of Mura's new HydroPRS™ process to prevent millions of tonnes of plastic and carbon from entering the natural environment every year and create the ingredients for a sustainable, circular plastics economy. The deal marks an important step in Dow's commitment to advance a circular economy for plastics and take action to significantly reduce plastic waste in the environment.
Osborne Clarke advises Microsoft on its multimillion-pound supercomputer capability supplied to the Met Office
Osborne Clarke has advised Microsoft in its role to provide a world-leading weather and climate supercomputing capability and managed service to the Met Office for advanced weather forecasting and climate modelling.
The £1 bn+ supercomputer and key supporting digital infrastructure will increase the Met Office's processing capacity six-fold over the 10 year operational term. This will be instrumental in keeping the Met Office at the forefront of meteorological forecasting (it is one of only two World Area Forecast Centres).
Osborne Clarke advised Microsoft on all aspects of the prime contract and the procurement process. The team worked with the Microsoft's legal teams across the UK, Ireland and US to advise the business on the opportunity. It also advised on a number of the initial sub-contracts.
Osborne Clarke advises Illuminate Financial on £100m round with backing from Barclays and JP Morgan Chase
International legal practice Osborne Clarke's UK funds team has advised VC firm Illuminate Financial Management on the final close of their second fund at $100m. With the help of strategic partnerships including those with Barclays, JP Morgan Chase, Deutsche Boerse and IHS Markit, Illuminate has been able to successfully raise more than double what it achieved in its first fund, despite obstacles created by the pandemic and Brexit deadlines.
The Fund is active with seven investments, and an eighth is about to close. It has also already secured its first exit from the new fund before the announcement after Paypal's acquisition of Tel-Aviv based digital asset security company Curv, earlier this month.