Meet our new senior development manager
Your training at Osborne Clarke is exactly that: Yours.
‍
A bespoke programme that evolves through continuous review and communication, created with your skills, your ambitions and your passions as the guiding principle.
Building future lawyers
Following your time with BBP completing the SQE preparation courses and examinations, you'll embark on two-years of different placements throughout the firm, each one building on the growth and development gained by the one before.
Starting from an initial scoping meeting to define your first step, followed up with regular reviews and discussion about what comes next and what you need to get there. By the time you reach qualification you'll know what you want to do and be prepared - and inspired - to do it.
And it doesn't stop there. Unlike other training programmes, ours extends into your first year as a qualified associate, where you'll be given further support to develop specialist "future of work" skills, grow your network and, if you haven't already, experience a secondment.
Taking care of the human
The OC difference lies with our people. So beyond ensuring our future lawyers have all the legal and technical training to succeed, we're just as focused on what the human behind them needs.
A trusted support system that includes dedicated development managers and supervisors, mentors and of course a peer network active from the moment you receive your training contract offer (with its own social budget).
A flexible approach to connected working, with no expectation of five days in the office.
The opportunity to broaden your social and networking skills thanks to high levels of client exposure from the get-go.
Access to our OC Mind and Body network to ensure you have everything you need to be mentally and physically at your best.
The chance to broaden your horizons and nurture empathy by getting involved in a range of CSR projects.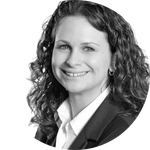 "We've designed a training and development program that puts the individual front and centre. We want to bring out the very best in our people, make the most of their unique talents, and inspire them every step of the way." - Alexandra Gower, Training Principal
Are you inspired by...
…new experiences?

One of the most rewarding experiences both personally and for your career is going on secondment, either to a client or to one of our international locations. The fastest and most exciting route to growing your network, while building industry, sector and client insight and experience. You'll have the opportunity to experience a secondment either during your first two years, or after qualification.

…innovation?

Whether you start out with an interest in legal tech, or go on to develop one, we would encourage you to spend time with OC Solutions. At the forefront of innovation in our industry, the team focusses on providing our clients with digital solutions that will help revolutionise the way they work.

…doing good?

Our role as good corporate citizens is central to who we are as a firm, and fundamental to your growth both as a lawyer, and as an individual. From the day you start at Osborne Clarke you will be an integral part of our CSR and D&I committees, giving you the chance to have an active role in improving life at the firm, in our communities and the world at large.
---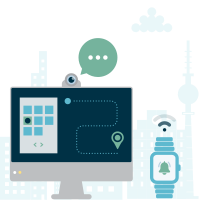 Everything you need to know:
We have 30 training contract vacancies available to start in September 2024: 13 in London, 14 in Bristol and 3 in Reading.
The application process will open on ...
Deadline for applications is ...
Assessment centres and interviews will run in ... Please ensure that you are available on the proposed dates as unfortunately we are unable to provide any alternatives.