About us and our expertise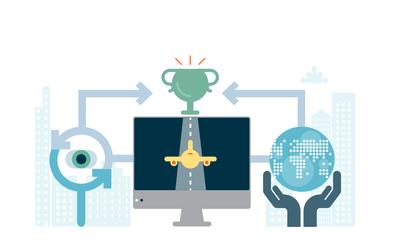 At Osborne Clarke we're exceptionally proud of what we've built and who we are. A successful firm with a global footprint and a clear vision, working alongside interesting clients on their most vital matters. A firm that never stands still - always looking for the next challenge. And a firm that cares about its people, investing in their futures and supporting their well-being.
Our people
Highly skilled, with diverse perspectives, united in their drive to do things better.
Our culture
Driven by openness, fairness, curiosity, and inclusivity.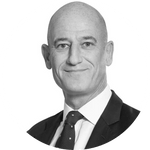 "If you ask me what makes Osborne Clarke a special place to work then there are a hundred different things I could say. Our work, our clients and our extraordinary growth. But it all starts with our people. I couldn't be prouder to be part of this team, who show such dedication and drive, innovation and curiosity. Together we're creating a strong and diverse firm - fit for the future and ready for what comes next." - Ray Berg, Managing Partner, UK
Inspired by… change
At OC the challenges of tomorrow are the focus of today. By zeroing in on Digitalisation, Decarbonisation and Urban Dynamics as the key areas transforming the way we live, work and do business, we've been able to hone our knowledge and expertise to the changes that will have the biggest impact both for our clients, and the world around us.
Our three-dimensional approach to client service combines sharp legal expertise, in-depth understanding of our clients and the sectors they operate in, and the global issues driving transformation across their businesses.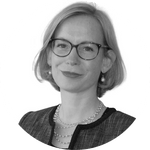 "It takes curiosity, creativity and original thinking to help our clients tackle the challenges of Decarbonisation, Digitalisation and Urban Dynamics, making it fascinating work. There are brilliant opportunities to shape successful and exciting careers around these future-defining issues of universal relevance – and no better place than Osborne Clarke to build those skills." - Catherine Hammon, Digital Transformation Knowledge Lawyer
Inspired by… our clients
Osborne Clarke and Plus X
Industry leaders and market disrupters, household names and start-ups. Our clients represent a broad cross-section of business with differing interests, locations, and cultures. But what they all have in common is that they come to us time and again to help meet their biggest challenges.
Whether that's commercial contracting, financing, real estate, or disputes (and a lot more besides), they know that the curiosity, drive and outstanding expertise of our lawyers will deliver the results they need.
We work in partnership with our clients to become an extension of their team - so much so, that many of them ask us for secondees, meaning you'll have the opportunity to experience first-hand the day-to-day challenges they're facing, grow your network and develop an insider sector insight that can be used to shape your career.