About us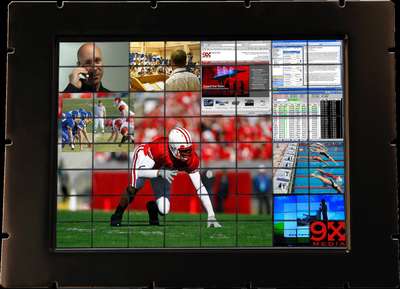 Advanced Vision Technology (AVT) specialises in custom video electronic systems, these include rugged LCD displays, image processing and data distribution systems, designed for use in some of the harshest environments found in industrial, military, marine, broadcast and commercial application.
AVT has an exciting opportunity for an enthusiastic Graduate Electronic Engineer to join our team. This permanent position is well suited to an individual that is looking to advance their career in a cutting-edge environment and gain hands-on experience in a thriving and supportive workplace.
Role and responsibilities:
Based within the design and development department, you will be responsible for working as part of the design team at AVT, designing embedded hardware systems for intelligent displays, encoders and other FPGA based products. This role requires you to work autonomously and design future electronic solution systems alongside software/mechanical and production engineers, and you will take the technical lead for development projects. As a member of a growing team you will be free to evolve and role requires expand in new areas.
This role includes a blend of on-the-job learning supported by technical, soft and leadership skills development. There will also be the potential opportunity for rotations across projects to provide a variety of work. Your development plan, which will be specific to you and agreed with the business, could include opportunities for you to gain experience in the various software disciplines.
Desired skills:
Good degree in Electronic Engineering or similar
Understanding embedded architecture
FPGA design methodology
CAD schematic entry and PCB design skills
Experience of vision and image processing techniques
What we offer:
Competitive salary
Pension plan
Generous holiday entitlement
Great working environment and office location
Working and learning from highly experienced engineers
We've signed the Gradcracker feedback pledge.
(This means that we will supply feedback if requested after an interview.)
1e127ede32d8f816eacfb0aed73cee11